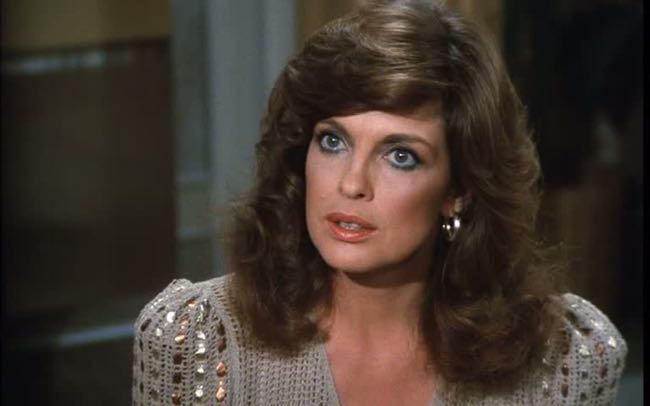 By Ray Bennett
There's a scene in an early episode of "Dallas" in which Linda Gray as Sue Ellen Ewing in a long gown bumps downstairs on her backside. She wore jeans beneath the gown and in her back pocket was a picture of me!
My mugshot accompanied a review of "Dallas" that I'd written for TV Guide Canada, where I worked at the time. Someone at Lorimar Television, the company that made the show on what was then the MGM lot in Culver City, had shown Gray my review and she told me later that she folded it up and put it in her ass pocket when the director called action.
My review prompted Gray to write me a note:
Dear Ray, I wanted to thank you for the beautiful Valentine's Day card you sent! Confused? I'll explain. Last Wednesday (Valentine's Day) our production secretary for "Dallas" came on the set with Xerox copies of your review of our show. Finally someone really understands what we are trying to do. We are working hard and having fun at the same time. I have become your number one fan and I hope we have an opportunity to meet sometime. Much love and thanks for a special Valentine – the lady you love to hate … Linda Gray
British TV network UK Gold will televise "Dallas," the biggest American hit from the 1980s, in its entirety starting Monday with "Diggers Daughter," which debuted on CBS on Sunday April 2, 1978.
I shall look out for Episode 28 of the show's first full season, titled "John Ewing III, Part 1," which should air around May 10.