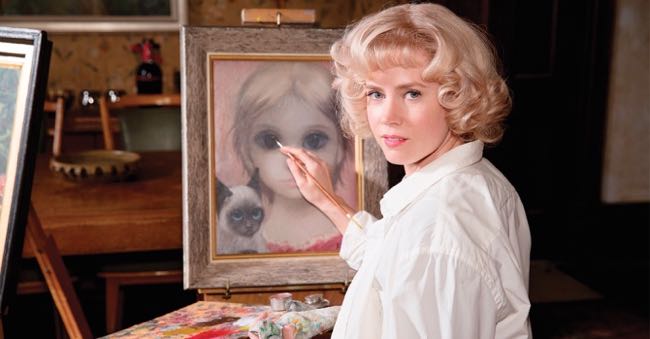 By Ray Bennett
A snapshot preview of some of the movies to be released over the holiday period and into the New Year. These are the ones that work.
"Big Eyes"
Tim Burton forsakes CGI to tremendous effect with the shocking but warm-hearted story of 1950s American kitsch artist Margaret Keane and her conman husband who claimed credit for her work. An awards contender along with stars Amy Adams (pictured above) and Christoph Waltz. (US, Dec. 25 / UK, Dec. 26)
"Birdman"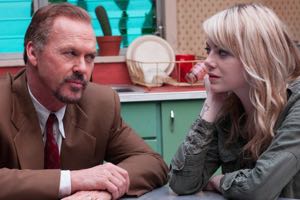 Alejandro González Iñárritu's comedy drama stars Michael Keaton as an actor who once played a superhero in the movies and now aims to stage a play about love on Broadway. Clever, witty and surreal, much of it appears to take place in the actor's imagination. Keaton (pictured with Emma Stone) and great cast in top form. (UK, Jan. 2 / US, on release)
"The Theory of Everything"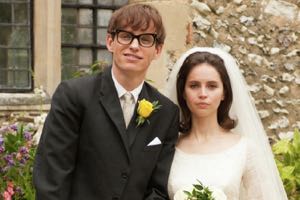 Well told story of physicist Stephen Hawking's early life with Eddie Redmayne extraordinary as the brilliant man stricken with a terrible affliction and Felicity Jones his equal as Hawking's loving but conflicted wife. Director James Marsh keeps sentiment at bay. (UK, Jan. 1 / US, on release)
"Into the Woods"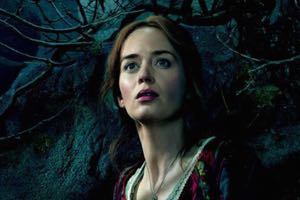 Delightful film version of the Sondheim fairy tale musical with Emily Blunt (pictured, left) a revelation as the baker's wife and terrific turns by Meryl Streep as the witch, Anna Kendrick as Cinderella, Chris Pine as the Prince, and youngsters Daniel Huttlestone as Jack and Lilla Crawford as Red Riding Hood. (US, Dec. 25 / UK, Jan. 9)
"Testament of Youth"
As remembrance of World War I continues, James Kent does a splendid job with the great Vera Brittain autobiography, which remains in print and tells of her loss and service during that terrible time. Sweden's Alicia Vikander ("A Royal Affair") is warm and strong as the lead in a real-life story told with heartbreaking but unflinching honesty. (UK, Jan. 16 / US, TBA)
"Whiplash"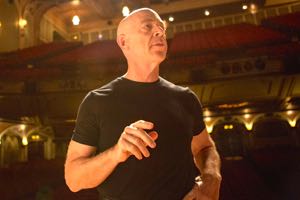 Dynamic tale of a young drummer who strives to be the best at a top music school but comes under the tutelage of an instructor whose manner is as ferocious and demanding as a marine drill sergeant. Miles Teller meets the demands of a role that requires credible drumming and a roller-coaster of emotions and veteran J.K. Simmons (pictured) will clean up in all the major awards as best supporting actor for his unstoppable performance as the teacher. (UK, Jan. 16 / US, out now)
"Wild"
Reese Witherspoon bears the full weight of a yarn about a woman who decides to trek through hills and desert in California to review her past and find herself, and she bears it well. For some of us, to watch someone camp in the desert is almost as bad as actually to camp in the desert but director Jean-Marc Vallée makes this trip worthwhile. (UK, Jan. 16 / US, on release)
"Paddington"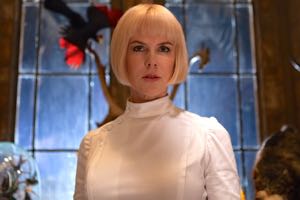 Very popular in the UK, the series of books by Michael Bond about a Peruvian bear named Paddington has been turned into a pleasing little film that mixes live action with animation. Ben Whishaw (007's Q) provides the voice of the bear in his adventures in London with Hugh Bonneville ("Downton Abbey") and Sally Hawkins as the kind folks who take him in and Nicole Kidman relaxed and gorgeous as a scientist with taxidermy in mind. (US, Jan. 16 / UK, out now)
"Still Alice"
Julianne Moore is a definite awards contender for her committed performance as a linguistics professor with a brilliant mind who discovers she will lose it with the onset of Early-onset Alzheimers. While events lack the complexity of Sarah Polley's "Away From Her" (2006), the woman's steady decline is powerful and moving. Kristen Stewart is outstanding in a solid cast that includes Alec Baldwin and Kate Bosworth.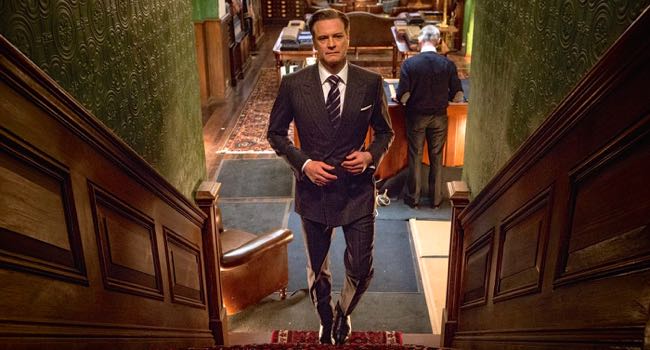 "Kingsman: The Secret Service"
The next James Bond movie had better watch out as this comic-book spoof of the genre sets a new bar for wildly outrageous secret agent shenanigans. Colin Firth does a priceless Mr. Steed and Taron Egerton delivers as a young agent new to the trade with Michael Caine and Mark Strong as good guys and Samuel L. Jackson and Sofia Boutella as unforgettable villains. (UK, Jan. 29 / US, Feb. 13)
"Selma"
Sturdy and moving depiction of Martin Luther King and the civil rights marches on Selma, Alabama in 1965 with British performers outstanding as familiar American characters: David Oyelowo as King, Tom Wilkinson as President Johnson and Tim Roth as Gov. George Wallace. An important film about a shameful period in US history. (UK, Feb. 6 / US, Jan. 9)
"Trash"
A grand caper about three boys from the favelas of Rio de Janeiro who become mixed up in an attempt to expose the corruption of a politician who uses a crooked cop to do his dirty work. Filmed in Portuguese, it's written by Richard Curtis and directed by Stephen Daldry, who manage to carry it off with flair. Driven by the three non-professional kids, it's scary and heartwarming in shades of "Slumdog Millionaire". (UK, Feb. 6 / US, TBA)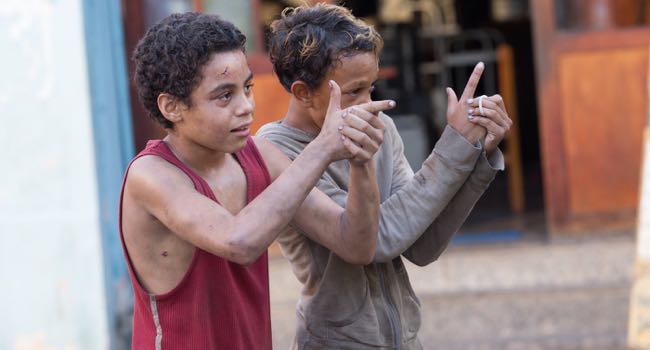 Also upcoming are "Unbroken" (US, Dec. 25 / UK, Dec. 26) and "American Sniper" (US, Dec. 25 limited, Jan. 16 wide / UK, Jan. 16). See comments elsewhere on The Cliff Edge