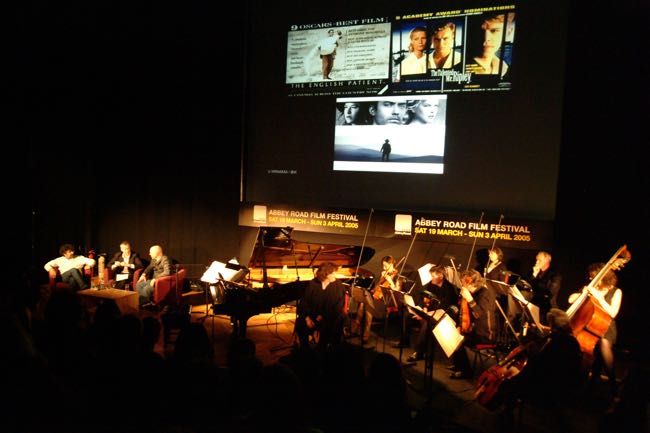 By Ray Bennett
LONDON – Abbey Road recording studios, where the Beatles made almost all of their music, attracts around 100,000 fans each year but they couldn't go in. Until now.
They come from across the world to worship at the place where it all began. They photograph the famous pedestrian crossing outside and most of them write their name on the walls. For 16 days through April 3, Abbey Road will open its doors to the public for the first time since it started in 1931.
To celebrate 25 years of movie scoring, begun when John Williams led the London Symphony Orchestra through his soundtrack to "Raiders of the Lost Ark", Abbey Road is having its own film festival.
Only movies whose music was recorded at Abbey Road are featured, starting inevitably with the Beatles' own "A Hard Day's Night" and finishing with "A Yellow Submarine".
The immense Studio One, which can accommodate a full 120-piece orchestra, has been converted into a cinema with 350 seats and the smaller Studio Two contains an evocative exhibition of photographs of the many stars who recorded there from Bing Crosby to Fred Astaire to Bette Davis, and naturally the Beatles.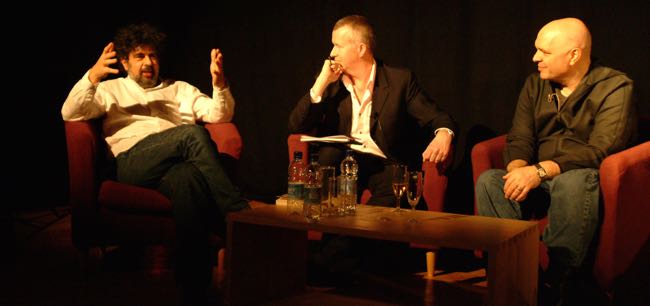 David Holley, managing director of the EMI Studios Group, which owns Abbey Road, says that to let in the public was overdue: "We think 100,000 people annually write their names on the walls outside. We clean them off every few weeks. It's a tradition we like, however. It started in 1980 when John Lennon died. Many people congregated outside and an engineer played 'Imagine' out the window."
Most of the 100,000 try to enter the studios and Holley says the receptionist has found a thousand ways to say no: "But we thought, with the 25th anniversary of our first film score recording, that we would celebrate by letting people see where all that great music was made."
Empty of all instruments and equipment, Studio Two is just four walls and parquet flooring, but that doesn't stop big-time Hollywood producers from getting down on all fours to kiss the floor, according to Holley.
Director Anthony Minghella is not immune. He and his musical collaborator Gabriel Yared (pictured above, left, with Minghella, right) conducted a masterclass in film scoring on Friday to kick off the Abbey Road festival. They each have an Oscar for "The English Patient", one of the films to be screened.
They also wrote and recorded a song for "Cold Mountain" in the sacred Studio Two, and Minghella said, "James Taylor recorded it but at the last minute we decided it didn't work for the film, and we cut it. It's now only in the ether,but at least we know we had our Abbey Road experience."
This story appeared in The Hollywood Reporter