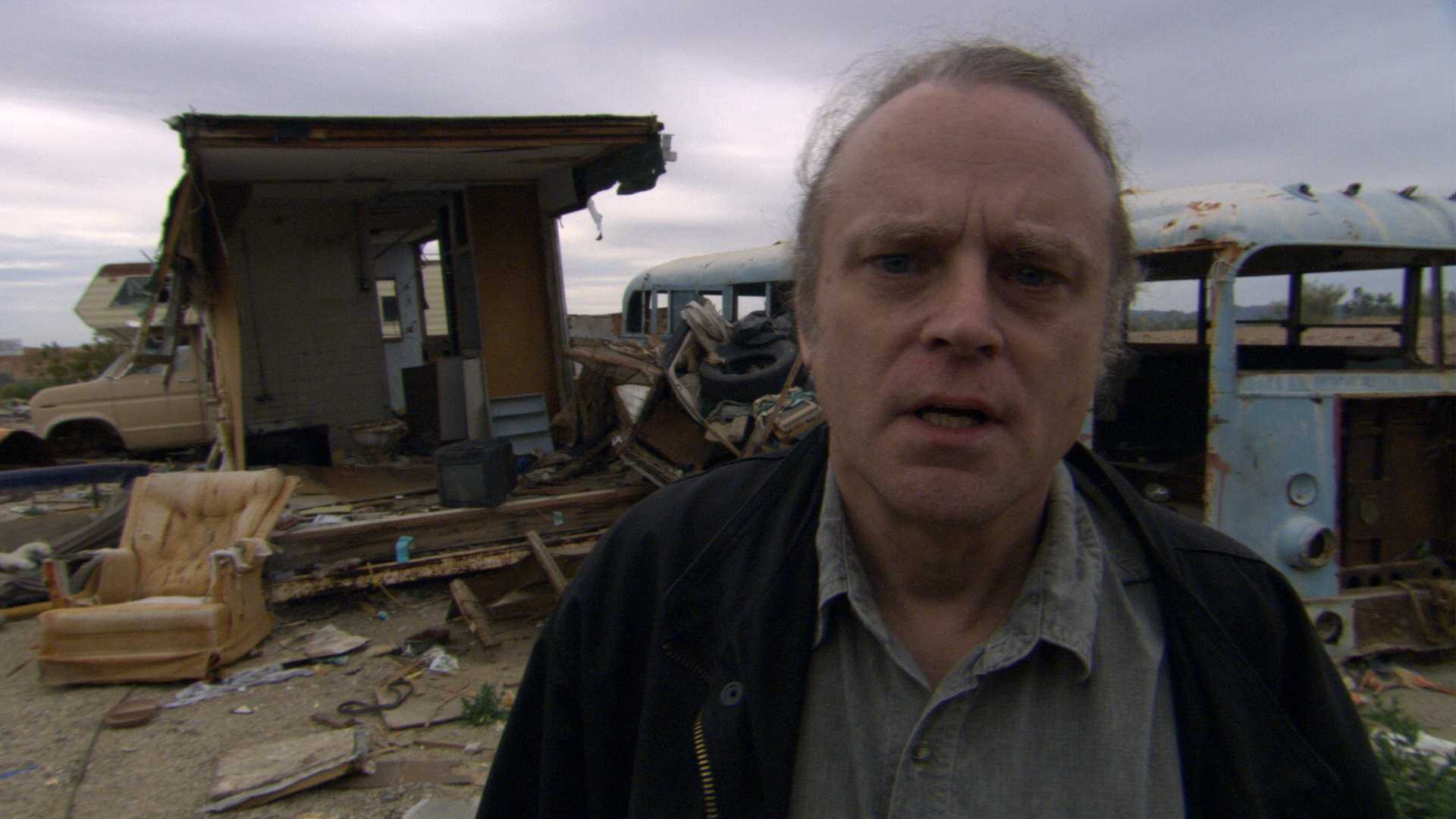 By Ray Bennett
VENICE – When Brad Dourif stares at the camera, as he does in Werner Herzog's science fiction fantasy "The Wild Blue Yonder," and says, "I come from the outer reaches of Andromeda. I am an alien," you're inclined to believe him.
Herzog's strangely beautiful film, screened at the Venice International Film Festival in its Horizons sidebar, has marvelous music and hypnotic imagery. A documentary for stoners and people who are that way naturally, it is a cautionary tale for wishful thinkers.
It should be a big hit on campus and also it's bound to garner support from the kind of deeply committed conspiracy theorists who think the U.S. government staged the moon landings.
Over 10 numbered chapters, beginning with 1. Requiem For a Dying Planet, Herzog relates the story of aliens who fled a planet far away in the wild blue yonder, hoping that Planet Earth would provide safe harbor.
Trouble is, as Dourif confesses, "Aliens suck." The first thing they did was build a shopping mall in a place where two train lines crossed, intending to create a capital like Washington, D.C. But the shoppers never came, the new capital was never completed, and the mall stayed empty.
While Dourif, with great conviction and considerable humor, relates what happened, Herzog splices archived news sequences, interviews with scientists, NASA footage of astronauts on the Space Shuttle and some extraordinary film shot under what appears to be a polar ice-cap, to illustrate it.
Naturally, the UFO landing at Roswell is part of it and we hear all about theories of chaos transport and scientists' dreams of creating space stations where humans might live and work. Earth would be left to return to nature and be a place to visit, like a shopping mall, a prospect that understandably vexes the alien Dourif.
It's all handled with great dexterity and wit, and Herzog praises NASA in the credits for "its sense of poetry." It's a triumphant mix of great imagination, hypnotic images and an extraordinarily haunting score by Dutch cellist and composer Ernst Reijseger, with the voice of Senegalese soloist Mola Sylla and a five-man Sardinian shepherd choir, the Tenore e Cuncordu de Orosei. The soundtrack is destined for great things.