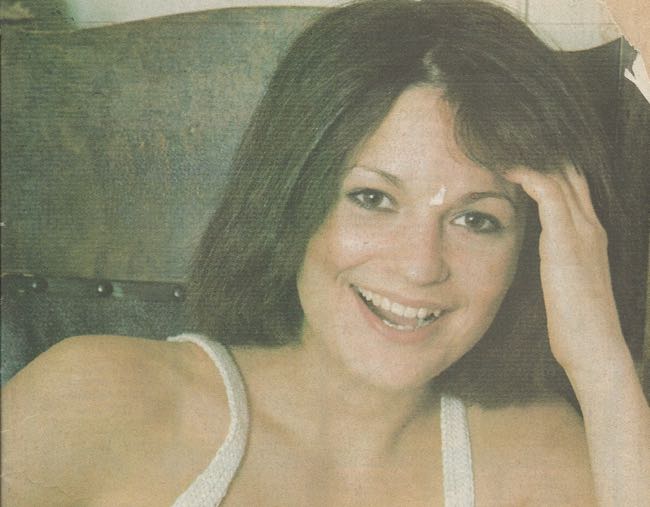 By Ray Bennett
LONDON – Canadian actress Alberta Watson has died aged 60. I knew her long ago as Susan. To meet Susan Watson in 1977 was to fall in love. She was 21, beautiful and a force of nature.
We stalked each other around a CBC party when we first met and went out a few times. Then she took her middle name and was Alberta Watson and became a star.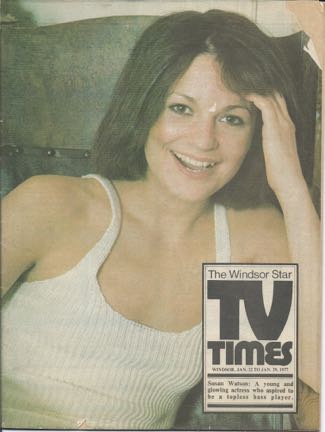 She starred in movies such as "Spanking the Monkey", "The Sweet Hereafter", "Hedwig and the Angry Inch" and "A Lobster Tale" plus TV shows including "King of Kensington", "Hill Street Blues", "The Equalizer", "Law & Order", "La Femme Nikita" and "24".
Sadly, our paths never crossed again but you never forget someone like that.

I still have the edition of TV Times from January 22 1977 when we put her on the cover. What's amazing is that she had no TV show to plug. Colleague Wessely Hicks mentioned her role as Aspasia in something titled "Honour Thy Father" and a bit part part in a CBC drama called "Sara" and that's about it.
Hicks wrote that she is "still aspiring to be an actress despite the dearth of work in the profession" and Susan said, "Right now, there is nothing. Absolutely nothing – not even auditions."
In spite of that, such was her charisma that we put her on the cover of a national magazine. She told TV Times: "I catch glimpses of what I want to be as an actress. It has become very serious for me. I'm losing the street urchin in me. It bothers me."
Fortunately, she always stayed in touch with that street urchin and it was part of what made her such a fine actress.
I wish we had stayed in touch.