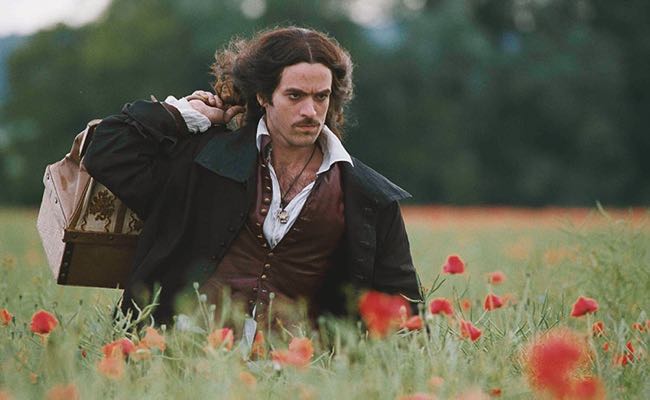 By Ray Bennett
Laurent Tirard's splendid "Moliere" starring Romain Duris (pictured), just released by Pathe in the U.K., is for everyone who loved "Shakespeare in Love," but those who found that Oscar-winning picture smarmy, smug and overrated will enjoy it even more.
The title of the film, written by Tirard and Gregoire Vigneron, suggests a traditional biography but it's not. It's a wonderfully clever, witty and romantic riff on what might have happened to the 17th century Frenchman to make him a great playwright.
Broke and threatened with ruin, the young writer takes on an assignment to help an obscenely wealthy man stage a tableau he's written in order to win the affections of a young society widow with whom he's besotted.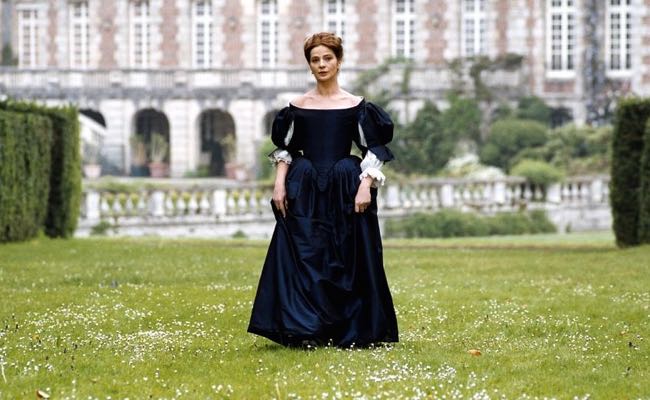 Moliere enters the rich man's household in the guise of a priest named Tartuffe, and discovers a beautiful and very savvy wife plus two enterprising daughters. One of them is in love with a local boy but is being pursued by the son of a leering poseur who is manipulating her father in his attempts to woo the widow. The intrigue piles up as one piece of mischief leads to another.
It's all hugely enjoyable with terrific performances by Romain Duris ("The Beat That My Heart Skipped") as the frisky and inventive playwright, Laura Morante (pictured, "Private Fears in Public Places") as the gorgeous and wise wife, Fabrice Luchini ("Intimate Strangers") as her love-struck husband, Edouard Baer ("How Much Do You Love Me?") as the treacherous manipulator and Ludivine Sagnier ("Swimming Pool") as the desirable widow.
You don't need to know a lot about Moliere and his work to enjoy the film although there are sly references to characters and scenes from his plays all through it. Handsomely made, "Moliere," which is due for limited release by Sony Pictures Classics in the United States on July 27, is simply great grownup fun.