By Ray Bennett
LONDON – Mexican filmmaker Alfonso Cuaron (pictured) says he was going to make a James Bond picture until Joel Coen talked him out of it. Speaking in a Q&A at BAFTA in London on Friday, the director of "Y Tu Mama Tambien," "Harry Potter and the Prisoner of Azkaban" and "Children of Men" said: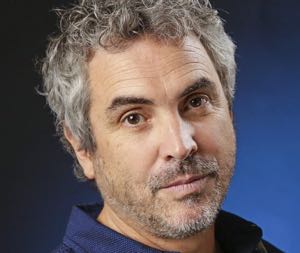 "I was offered a Bond movie, and I thought 'Great!' Then I had dinner in New York with Joel Coen. He doesn't say much. He says 'Cool,' or 'Not cool.' I told him about the Bond film and he said, 'Cool.' But I pressed him and he said that for him a Bond film fell into the category of a film he wanted to see but not one he wanted to make. I realized that I felt the same way."
The fully packed event was part of opening night festivities for a three-day program called BAFTA Goes to Mexico. It features screenings of films from that country and sessions with Mexican filmmakers including Cuaron's first feature film "Love In the Time of Hysteria" (1991).
In his Q&A, Cuaron spoke of his influences, including Ernst Lubitstch, Woody Allen and Pedro Almodovar: "I was ripping off all of them." He called his 1998 film "Great Expectations" a failure:
"It was a painful experience for me. Pieces of it work, but not the whole film. I can't blame the studio. I ruined my film. The script was not there but I had the arrogance to believe I could fix it. But you should see 'Great Expectations' because even though the film is bad it has great paintings and it has Patrick Doyle's music."
Cuaron said he cherished working with Doyle on that film and also "The Little Princess," and believed that composer John Taverner's contribution to "Children of Men" enhanced the spiritual journey of Clive Owen's character. But he admitted that he doesn't use a lot of music in his films, saying: "I love music in film but I get anxious when I hear music that is trying to tell me too much."