By Ray Bennett
Francisco Vargas's finely crafted story of peasant rebellion, "El Violin," which screened in London Sunday as part of BAFTA Goes to Mexico, warrants a full U.K and U.S. release for its rich texture and powerful filmmaking.
The film has won many accolades including the Skyy Prize and the audience award for best narrative feature at the 50th annual San Francisco International Film Festival in May.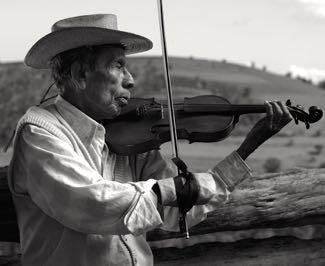 Angel Tavira (left), who plays the lead role of a grandfather who plays a dangerous cat-and-mouse game with a brutal army commandant, was named best actor in the Un Certain Regard sidebar at the 2006 Festival de Cannes.
Tavira was the subject of a 2004 Vargas documentary (titled "Tierra caliente … se mueren los que la mueven") about his efforts to preserve the musical heritage of his community, Tierra Caliente, Guerrero.
The 81-year-old, who made his acting debut in "El Violin," lost his right hand in an accident aged 13 but he has played the violin all his life. Music is a key element of the film with an atmospheric score by Armando Rosas and Cuauhtemoc Tavira.
Vargas won two prizes at the 49th edition of Mexico's Ariel Awards in March, for best first work and best screenplay, while Gerardo Taracena was named best supporting actor for his performance as the old man's son, a guerilla fighter.
"El Violin," distributed by France's Memento Films, also screened at the Toronto and Portland festivals and other fests in France, Taiwan, Serbia, Poland, Argentina, Colombia, and Spain.
In the U.K. it played at London's Human Rights Watch Film Festival in March and the Cambridge Film Festival in July.
Read my review from The Hollywood Reporter