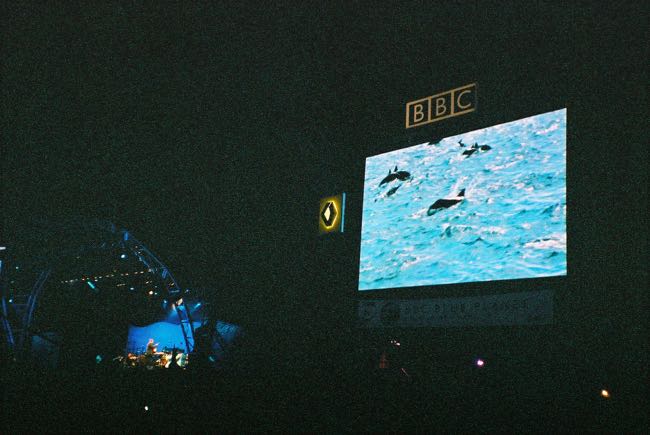 By Ray Bennett
LONDON – They call Hyde Park the lungs of London and on Sunday evening there, 10,000 people took a collective deep breath and metaphorically plunged into the ocean depths to experience the marvels of "The Blue Planet."
The occasion was an outdoor concert featuring the BBC Concert Orchestra conducted by George Fenton, playing cues from his score to the worldwide hit natural history series as scenes from the show were played on giant screens.
"The Blue Planet" is one of the most successful documentary series ever produced by the BBC. First broadcast in the U.K. last September, it has been seen in more than 50 countries including the United States where it has been a hit on the Discovery Channel.
The 9-episode series, narrated by David Attenborough, cost $11 million and took more than four years to make. It has turned into a marketing phenomenon for BBC Worldwide, the U.K. pubcaster's commercial arm, which has exploited it in a dozen different media streams.
Through television, video, publishing, records and now concerts, "The Blue Planet" has pulled in more than $23 million, with more to come. It has already been adapted for a theatrical short, which ran in the U.K. and Australia accompanying the feature "Help! I'm a Fish," and there are plans to adapt the series into a 90-minute feature film.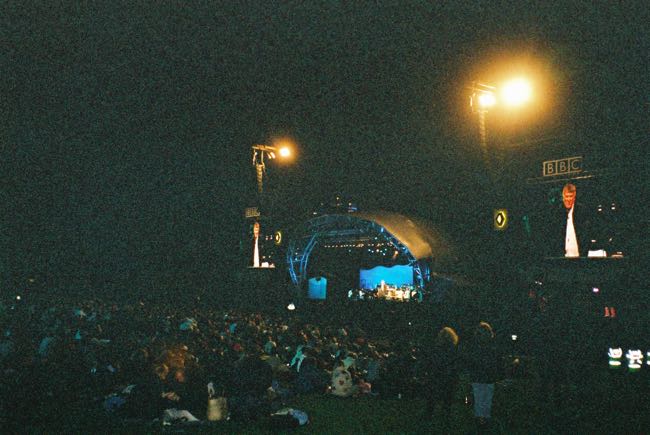 The idea of a "Blue Planet" concert came from Jane Carter who is classical acquisition and development manager for BBC Music. "I make records, basically," says Carter. The idea struck while attending a recording session for the series. "I saw George conducting in the studio and the image on a huge screen of a Blue Whale's tail coming out of the cascading water, and it was so overwhelming that I said: 'People have to see this,' " she recalls.
It fell to Fenton, whose recent film scores include Ken Loach's "Sweet Sixteen" and Andy Tennant's "Sweet Home Alabama," to select which pieces of his "Blue Planet" score to play. He had four hours of music to choose from and the first concert at London's Royal Festival Hall last September was a sellout.
Participation in an event on Santa Monica beach on May 29 for the Heal the Bay charity led to the Hyde Park show, and there are plans to take it to the Hollywood Bowl next year as well as the Sydney Opera House and Hong Kong.
Alastair Fothergill, the series' executive producer, was onstage for the concert feeling like a fish out of water. "It was extraordinary," he says. "But I'm more at home in submersibles."
For Fenton, who conducted while glued to a video that displayed the images, it was hard work but a lot of fun.
He told me, "It's a really good way for people to endorse what it's ultimately all about, which is understanding the oceans and that they need to be protected."
This review appeared in The Hollywood Reporter.