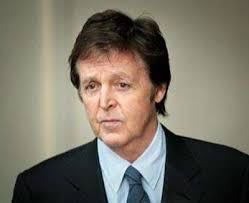 By Ray Bennett
LONDON – Paul McCartney was named songwriter of the year at the 29th annual ASCAP Awards in London on Wednesday night, as Coldplay's "Viva La Vida" won song of the year and Universal Music collected the publisher of the year prize.
Scottish recording artist Calvin Harris received the Vanguard Award for his gold-selling debut album "I Created Disco" and indie pop duo the Ting Tings picked up the College Award for their multiplatinum first album, "We Started Nothing."
Film awards went to Craig Armstrong for "The Incredible Hulk," Patrick Doyle for "Igor" and "Nim's Island," Joby Talbot for "Penelope" and "Son of Rambow," Adrian Johnston for "Brideshead Revisited," Jocelyn Pook for "Brick Lane" and Paul Englishby for "Miss Pettigrew Lives for a Day."
TV theme awards went to "American Idol," written by Cathy Dennis, Julian Gingell and Barry Stone and published by EMI Music and Imagem London, and "Who Wants to Be a Millionaire," written by Keith Strachan and Matthew Strachan, and published by 2waytraffic U.K. Rights Ltd.
The awards reflect airplay and performances in the U.S. of work by composers, songwriters and publishers who are members of the U.K.'s Performing Right society and represented in the US by ASCAP.
They were presented during a banquet held at the Grosvenor House Hotel that featured a performance by Oscar-, Grammy- and Golden Globe-winning songwriter Paul Williams, who was elected ASCAP's president and chairman of the board in April.
This story appeared in The Hollywood Reporter.