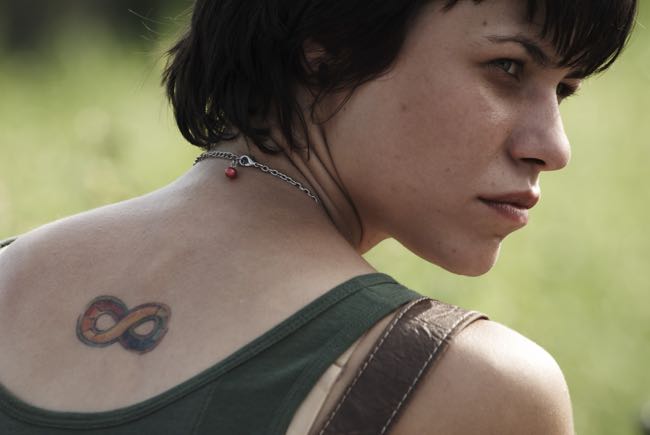 By Ray Bennett
LOCARNO, Switzerland – Romanian director Bogdan George Apetri's first feature film "Outland" is a hard-nosed little thriller in which a no-nonsense woman takes a one-day release from jail for her mother's funeral in order to flee the country.
The clock is ticking as Matilda, played with grim intensity by Ana Ularu (pictured), tries one last time to get help from her family, persuade a former pimp to cough up some cash, and locate her abandoned son before heading for the coast where a boat is waiting.
Only a vague ending lets down Apetri's otherwise gripping film, which he co-wrote with Tudo Voican, and it should find a place on the festival circuit and in certain markets. It boasts solid performances and Eugen Kelemen's crisp editing makes the most of vivid images provided by cinematographer Marius Panduru.
In the lead role, Ularu is all tight biceps, butch haircut and determination as she bobs and weaves through the obstacles that could ruin her scheme to avoid serving another three years in prison. These include sister-in-law Lavinia (Ioana Flora), who has no intention of letting kindly husband Andrei (Andi Vasluianu) go soft on his runaway sister just because their mother died.
An atmospheric scene at the cemetery fills in a lot of the jailbird's background as Apetri focuses on the family's traditions and prejudices that she has abandoned. Each sequence is titled and time-stamped so that soon Matilda is knocking on the door of an indifferent thug named Paul (Mimi Branescu, perfectly swinish) who owes her money.
Matilda took the rap for a crime committed by both of them two years earlier leaving Paul with the proceeds and their son Toma, whom he carelessly placed in an orphanage. Getting him to share the funds turns out to be harder than she expected, and the tension rises as he involves her in some dirty dealings with a car full of hoodlums.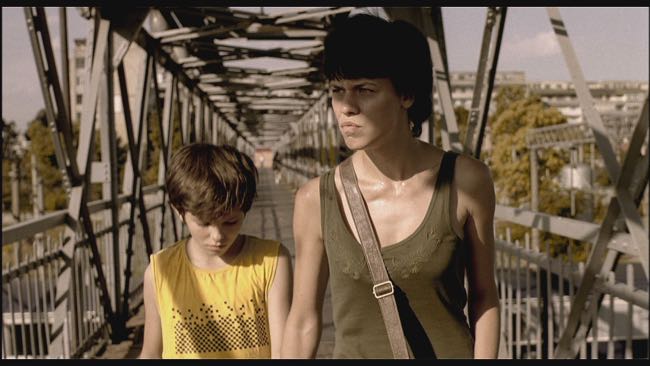 The search for her son, played with a mixture of innocence and street-smarts by Timotei Duma (pictured with Ularu), and their flight together take up the rest of the story as events break in Matilda's favor and then steeply against it.
Ularu carries the film with assurance, letting the character's femininity and mothering instinct show only in subtle smiles and gestures. There is considerable suspense but the film's cryptic conclusion leaves something to be desired beyond the notion that we reap what we sow.
Venue: Locarno International Film Festival, In Competition; Cast: Ana Ularu, Mimi Branescu, Andi Vasluianu, Ioana Flora, Timotei Duma; Director, writer: Bogdan George Apetri; Writer: Tudor Voican; Director of photography: Marius Panduru; Production designer: Simona Paduretu; Costume designer: Brandusa Ioan; Editor: Eugen Kelemen; Producer: Alexandru Teodorescu; Production company: Saga Film; Sales: MK2; Not rated; running time, 87 minutes.
This review appeared in The Hollywood Reporter.