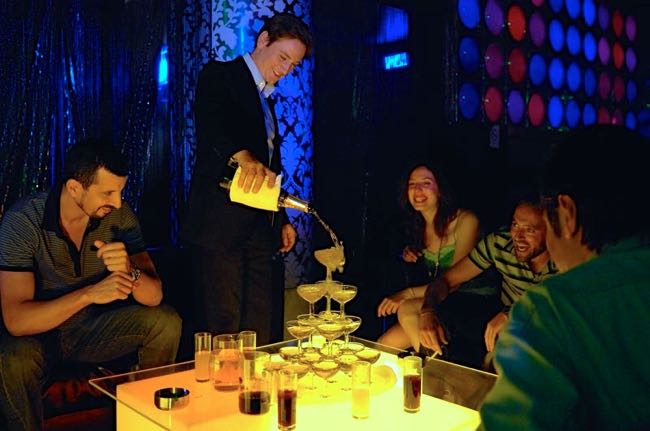 By Ray Bennett
LOCARNO, Switzerland – French director Cedric Anger's ambitious legal thriller "The Counsel" (L'Avocat) looks good and has a fine cast but his script covers familiar terrain and is so naïve that the whole thing becomes laughable.
Told in flashback, it's the story of a brilliant young lawyer who goes to work for a mob boss but gets in too deep and discovers that his only way out is by incriminating the man, or by dying.
It's as if the director believed the film could exist in a vacuum and ignore the fact that such predicaments have been explored and picked over in an endless number of books, films and television shows. The film will face scorn from fans of crime yarns who expect their puzzles to have a lot more intelligence.
Handsome and keen eyed Benoit Magimel cuts an effective dash as Leo, a sharp and driven attorney whose skill at courtroom oratory wins him a job at a top legal firm. He proves his mettle fast but is soon bored. There's no suggestion that it's a mob operation such as the one in "The Firm" but when a hoodlum big in waste disposal seeks to hire him, the head of the legal firm, played with imperial elegance by director Barbet Schroeder, tells him the client is always right.
Gilbert Melki gives the mobster, Paul, the smooth veneer of a polished psychopath as he involves Leo deeper in his criminal activities with the lawyer failing to hear any of the most clanging alarm bells.
Violence against witnesses, bribery, double books on the waste disposal and the income it generates, none of these bother the counsellor a bit. He's not suspicious when Paul offers him tens of thousands over his usual salary, and talk about the illegal storage of toxic hospital waste troubles him not a whit.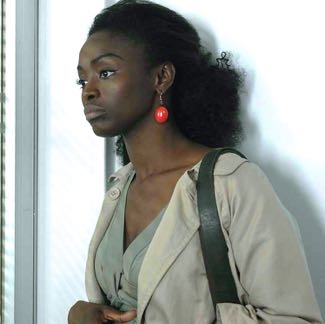 His beautiful pregnant girlfriend (Aissa Maiga, right) doesn't push him for riches and Anger's script gives Leo no motivation for his greed and willingness to be a party to criminal corruption. He is pleased that Paul appears to like him and even befriends Paul's enforcer Ben, who is made both sinister and engaging by Samir Guesmi.
Eric Caravaca gives an oily touch to the inevitable law officer who comes knocking on Leo's door with the option of giving evidence or going down with the bad guys.
The howlers keep coming although delivered with a straight face and only the handsome shape of the production maintains interest. Guillaume Schiffman's cinematography has a classic structure and there's even an old-fashioned montage showing Leo's quick career path.
If only Anger the screenwriter had plugged the many gaping holes, Anger the director could be proud of this film, rather than leaving viewers to shake their heads or just burst out laughing.
Venue: Locarno International Film Festival, Piazza Grande; Cast: Benoit Magimel, Gilbert Melki, Aissa Maiga, Eric Caravaca, Samir Guesmi, Barbet Schroeder; Director, writer: Cedric Anger; Director of photography: Guillaume Schiffman; Production designer: Antoine Platteau; Music: Gregoire Hetzel; Costume designer: Marielle Robaut; Editor: Simon Jacquet; Producer: Thomas Klotz; Production company: Sunrise Films;  Sales: Snd Groupe M6; Not rated; running time, 100 minutes.
This review appeared in The Hollywood Reporter.