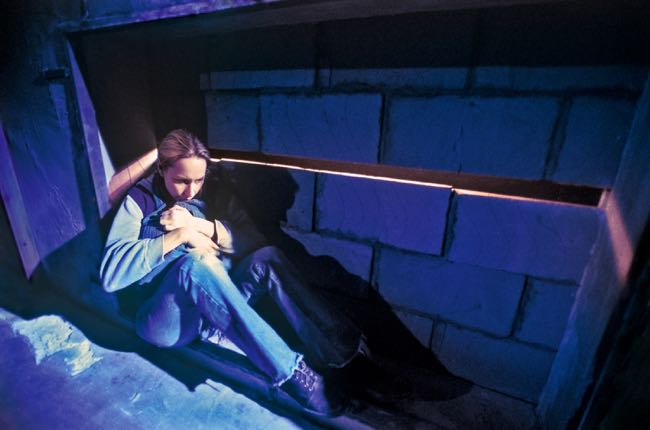 By Ray Bennett
LONDON – One of the most disturbing things about "My Name is Rachel Corrie," the Royal Court play based on the journals and e-mails of a young American who died in Palestine for no apparent reason, is that it has yet to be seen in the United States.
The one-woman production starring Megan Dodds had been on its way to the New York Theater Workshop in March when it became derailed. Instead, it's in a sold-out run at London's Playhouse Theatre directed, as it was at the Royal Court, by actor Alan Rickman, who fashioned the play with journalist Katharine Viner.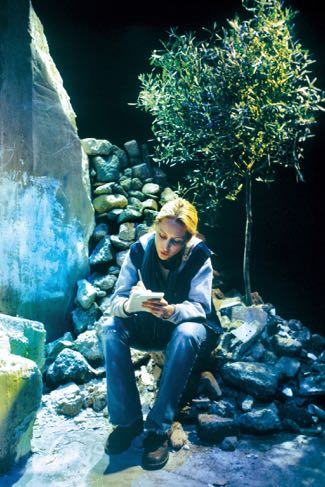 Rachel Corrie was a seriously earnest young woman from the American Pacific northwest who was born seeking a cause. At 10, she made a speech pleading on behalf of the poor at her school's fifth grade press conference on world hunger and at 23 she left to take a look at the sharp end of where her country's tax dollars were spent on things military.
She went to Palestine with an international goodwill movement and there she died, crushed by a U.S.-made bulldozer being used by Israeli forces that were knocking down Palestinian homes.
We meet Corrie in her apartment as she prepares to leave her comfortably chaotic and liberal environment in order to see what was really happening in one of the world's trouble spots. A slight, blonde chatterbox, she is forever making lists about things to do and people to meet.
Full of middle class anxieties and well-meaning ambitions, she finds herself changed by a free trip to Russia where for the first time she saw poverty and genuine hardship. "It was flawed, dirty, broken and gorgeous," she writes in her journal.
Flying home over Puget Sound, she realizes that its glorious radiance is not enough to make her feel glad to be home. She is hit hard by the realization that she is destined to live forever in a land of privilege unless she travels. She writes, "I can't cool boiling waters in Russia. I can't be Picasso. I can't be Jesus. I can't save the planet single-handedly. I can wash dishes."
And so she journeys to Jerusalem and then to Rafah with a copy of "Let's Go Israel" under her arm. She states clearly that she sees a distinction between the fate of Jewish people and the policies of the state of Israel. Her role, as she sees it, is to bear witness to what those policies mean for Palestinians.
Rickman and Viner have done a fine job to shape Corrie's often luminous writing into something that resembles a play and Dodds is exceptionally good as she captures the intense young woman's scattershot personality and deep desire to do good.
Her death is as random as so many others in that tragic part of the world. She died in Palestine but her writings suggest it could have been anywhere, on any side where the poor die pointlessly because of unreasoning conflict.
Venue: Playhouse Theatre, runs through May 21; Cast: Rachel Corrie: Megan Dodds; Taken from the writings of Rachel Corrie, edited by Alan Rickman and Katherine Viner; Produced with the permission of Rachel Corrie's family; Director: Alan Rickman; Designer: Hildegard Bechtler; Lighting designer: Johanna Town; Sound and video: Emma Laxton; A Royal Court Theatre Production presented by David Johnson and Virginia Buckley.
This review appeared in The Hollywood Reporter. Photos by Stephen Cummiskey.