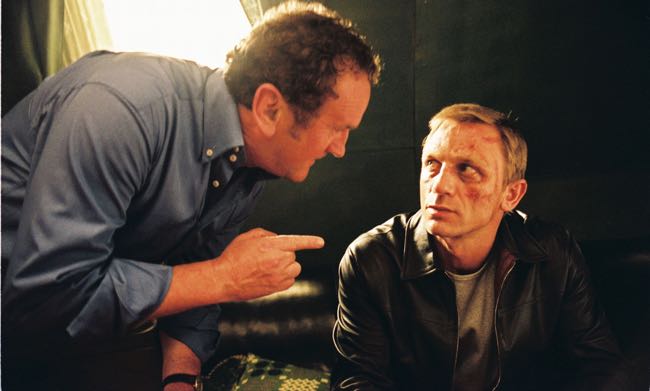 By Ray Bennett
LONDON – In Matthew Vaughn's cleverly made British gangster film, the thing crooks always overlook is that the criminal world, like the English class system, is made up of layers. It's very dangerous to forget what layer you belong to.
"Layer Cake" is put together smartly with interesting characters and caustic wit, and it ranks head and shoulders above most recent U.K. gangster films. Vaughn, who produced "Lock, Stock and Two Smoking Barrels" and "Snatched", makes his directing debut and delivers a far more grownup piece of work than his old partner, Guy Ritchie, who directed those films.
Fans of crime pictures with a touch of intelligence will be well rewarded and box office potential is solid.
Daniel Craig stars as an unnamed and apparently smart individual who is living large on the proceeds of a carefully tended drug distribution business. Life is so good, he says, he can taste it in his spit. His drug-maker has a first in industrial chemistry from Cambridge and his minder, Morty (George Harris), hides his instinct for extreme violence beneath a dapper exterior.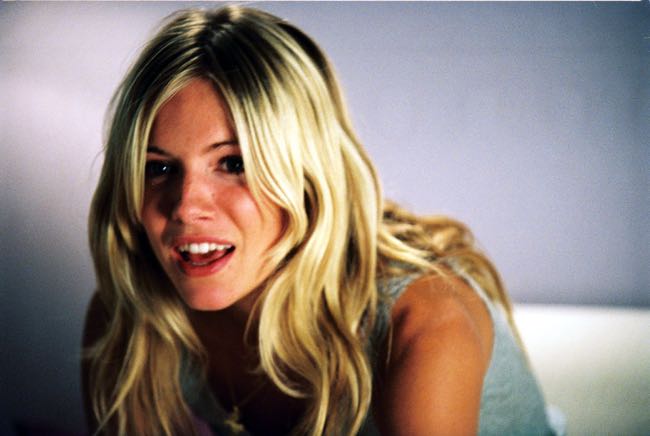 The nameless smoothie is making plans to get out of the racket when, inevitably, a villain named Jimmy Price (Kenneth Cranham), from a slightly superior layer in the cake, requires of him a certain favor. It involves handling a huge batch of ecstasy pills and selling them on.
What our man doesn't know is that the pills have been stolen in bloody circumstances by a flamboyantly uncouth person named Duke (Jamie Portman), who hails from a much lower layer. Soon the original owner, a very annoyed man in Amsterdam who uses a Serbian killer as his personal assassin, is on the trail of the stolen pills.
Also involved are a very well-connected middleman named Gene (Colm Meaney, pictured with Craig) and a smoothly groomed gent from the top layer named Eddie Temple (Michael Gambon). There will be much slicing of the cake and considerable bloodshed before one or another gets the icing and somebody is left with the crumbs.
Using London locations inventively, Vaughn and his first-rate crew, including cinematographer Ben Davis and editor Jon Harris, deliver a highly diverting modern morality tale filled with ingenious gags and nifty twists. Music producers Teese Gohl and Steve McLaughlin have put together a terrific selection of songs for the soundtrack.
Craig holds the center of the film very well as the smooth criminal whose grip on things gets out of hand, Sienna Miller (pictured) makes a fine impression as a sexy lady named Tammy and Gambon does a measured turn as a hood who has climbed to the top and improved his clothes and manners, if not his ruthlessness, along the way. And Meaney adds another to his long list of finely shaded performances. The affection his character shows to his guns is one of many effective nuances in a very satisfying film.
Opens: UK Oct. 1 (Sony Pictures); Cast: Daniel Craig, Colm Meaney, Kenneth Cranham, George Harris, Jamie Foreman, Sienna Miller, Michael Gambon, Marcel Iures, Tom Hardy, Tamer Hassan, Ben Whishaw, Burn Gorman, Sally Hawkins; Director and producer: Matthew Vaughn; Writer: J. J. Connolly; Director of photography: Ben Davis; Production designer: Kave Quinn; Editor: Jon Harris; Producers: Adam Bohling, David Reid; Executive producer: Stephen Marks; Production: Presented by Columbia Pictures in association with Marv Films; Not rated, running time, 104 minutes.
This review appeared in The Hollywood Reporter.