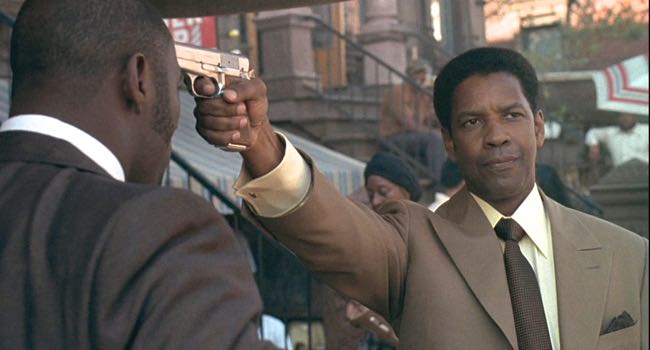 By Ray Bennett
Ridley Scott has been saying in interviews lately that he likes to make his movies quickly. Maybe that's why "American Gangster," which opens in the U.K. Friday, lacks his customary visual flair.
It's a workmanlike crime picture but there's little of the Scott style that made everything from "The Duelists" to "Blade Runner" to "Black Hawk Down" so arresting.
Steven Zaillian's script lacks memorable dialogue and the performances by Denzel Washington and especially Russell Crowe are merely professional. Marc Streitenfeld's music is nothing to write home about either.
It's long and disappointing so it's a puzzle that the film is on so many tipsters' lists for awards contention. But then, Martin Scorsese's wretched "The Departed" won the Oscar last year. Lots of critics like "American Gangster," but I think Stephanie Zacharek gets it right in her review on Salon:
"American Gangster" offers only the stingiest platform for its actors, and as a piece of storytelling — built on the foundation of a great story — it's an epic that's been sliced and diced into so many little morsels that almost nothing in it has any weight."