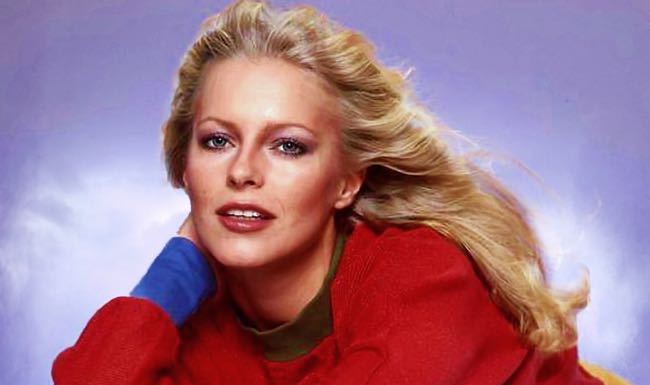 LONDON – Cheryl Ladd, who turns 65 today, was always the most fun and down-to-earth of TV's "Charlie's Angels", friendly and a bit flirty, and she wasn't catty about Farrah Fawcett when she had every right to be.
Ladd joined the hit ABC-TV series in its second season in 1977 to replace Fawcett after the actress then known as Farrah Fawcett-Majors quit to capitalize on the extraordinary fame the show and a best-selling pinup poster had brought her.
Fawcett had garnered attention as David Janssen's neighbour in his cult private eye series "Harry O" and as an occasional guest on her husband Lee Majors's show, "The Six Million Dollar Man".
She joined Kate Jackson, always the serious one (below right), and glacial beauty Jaclyn Smith in the glossy Aaron Spelling crime series about three detectives given their assignments by the unseen Charlie, voiced by John Forsythe ("Dynasty").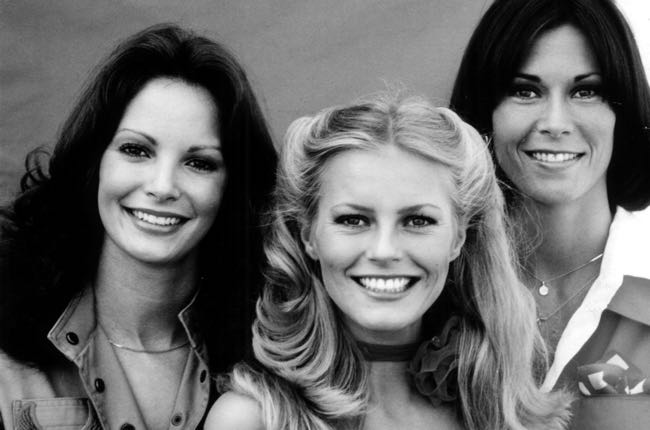 The show was an immediate Top 10 hit not least due to the trio's frequent need to go undercover in various stages of undress and bikinis in particular. Fawcett left in a legal cloud and Spelling brought Ladd in to play her character's sister, Kris Munroe.
To the surprise of many, the show's ratings did not dip without Fawcett, who said ungraciously that she was dismayed that her departure had made no difference to its popularity.
When I asked Ladd several years later how that had made her feel, she said, "I think it's just very telling about all actors, that there's always someone getting off a bus somewhere who's talented, willing to work hard and try to make something of himself or herself. To survive, you have to enjoy the work process and not take the celebrity part of it, or your press clippings, very seriously. It's a very tough business, a roller-coaster business, and sometimes you're up, sometimes you're not."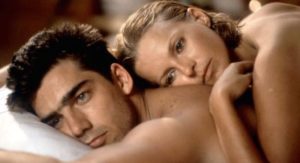 Ladd was a singer before she turned to acting and she was busy with TV roles but hungry for something special when "Charlie's Angels" came along. When I spoke to her three years after the show ended, she told me: "I'd been working regularly on TV series but it was time to get somewhere. I had come very close to getting a role on 'Family' with Sada Thompson and Kristy McNichol. It came down to Meredith Baxter-Birney and me. We came very close. Obviously, she got the role and I was terribly discouraged. When 'Charlie's Angels' came along, I was not terribly enthusiastic about it. Not because of the kind of show it was but because Farrah was such a phenomenon. I was a little nervous about going in after her she left. But I was ready to have something happen."
It worked, but Ladd said she knew she still had plenty of work to do: "Looking back, it was a wonderful experience. But when  I was doing the series and it was successful for me, people said, 'Wow, you've made it; you're there; it's happening!' and I thought, 'Wait a second, this is just the kickoff to the game for me.' It was a wonderful beginning but it certainly wasn't the end-all. The success was very nice but it wasn't terribly fulfilling for me as an actress."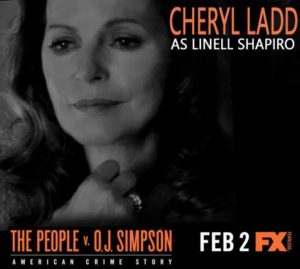 She appeared in 87 episodes before the show ended in 1981 and then she took a couple of years off: "Working on a series is grueling. You work 12 or 14 hours a day, then you have interviews and photo sessions. At the time, I was also was doing record albums and specials and in my time off I made TV-movies. Perhaps I overdid it. I worked myself into a bit of a frenzy. It put a lot of strain on my life. I went through a period of time when I had to say, 'Wait a second. Who am I? What am I doing here? Why am I doing this?' It can be difficult in this business if you spread yourself too thin. I put my music aside to focus on acting because people get confused if you do too many things.
I interviewed her for TV Guide Canada in the spring of 1984 when Ladd, after appearances in a string of TV-movies including the title role in "Grace Kelly", was making a stab at big screen stardom in a romance set against the Vietnam War titled "Purple Hearts". Filmed in the Philippines, it augured well as her co-star was Ken Wahl (above), who would go on to success in TV's "Wiseguy" and it was directed by Canadian filmmaker Sidney J. Furie, who had earlier made a well-received Vietnam picture there called "The Boys in Company C".
It flopped, however, and she went on to pursue a steady career in television with films and series including "One West Waikiki" and "Las Vegas". Latterly she's had roles on "CSI: Miami", "NCIS" and "Ray Donovan" and this year she played Linell Shapiro opposite John Travolta as attorney Robert Shapiro in "The People v. O.J. Simpson: American Crime Story".
Long married to Canadian producer Brian Russell, the actress was always clear-eyed about the business. When I asked her if we would see a different Cheryl Ladd in "Purple Hearts", she said: "Oh, gee. I have no idea. Only time will tell. I wanted very much to play someone very real and unglamorous. The nurse I play is not remotely glamorous. In a lot of the film, I wear no makeup. I like the movie. It's very difficult to be objective when you've done it but it's been good to see people respond to it. There's not much immediate gratification in screen acting. That's a little difficult to deal with because you work and work and nearly a year later, after they edit it and do the music and plan the marketing, you're going, 'Didn't I do a movie a while ago?'"
It didn't stop her from enjoying life. She had become an avid golfer at the time: "Not a terribly good one. I haven't established a handicap yet but I've been breaking 100. It's nice because I can play wherever I travel. I played at St. Andrew's in Scotland and in Manila. I love it."
When I asked her what was her idea of escape, she gave an angelic smile and her eyes twinkled, "Escape to me means the beach and surf and sun. I think of Hawaii immediately with no makeup … and as few clothes on as possible."