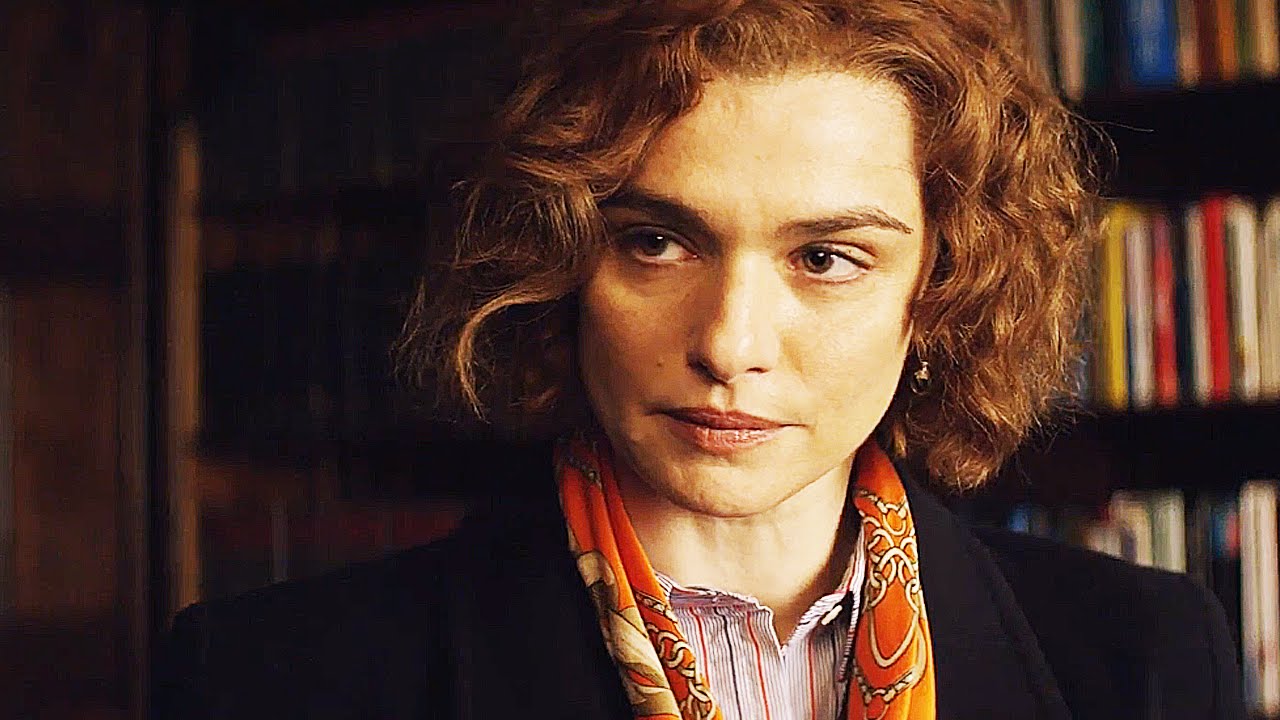 By Ray Bennett
TORONTO – Mick Jackson's "Denial" tells of a loudmouth who calls himself an outsider and makes offensively racist comments that he claims are jokes. No, it's not Donald J. Trump, it's a British writer named David Irving, who became notorious because of his views on the Holocaust.
The idea that the fact of the Holocaust needs to be defended sounds bizarre but in 1993 an American historian named Deborah Lipstadt – portrayed vividly in the film by Rachel Weisz – wrote a book titled "Denying the Holocaust" in which she explored the anti-Semitic diatribes of those who claimed it never happened. She named David Irving, who had written in praise of Adolf Hitler, as one of those and in 1996 he sued her and her publisher, Penguin, for libel in the British courts where the burden of proof is upon the defendant.
Playwright David Hare (Oscar nominee for "The Reader" and "The Hours") adapted Lipstadt's 2005 book, "History on Trial: My Day in Court with David Irving" for the movie, which takes the form of a courtroom drama. A trip to Krakow and Auschwitz drives home the tragic reality.
Top British solicitor Anthony Julius (Andrew Scott) takes the case pro bono and assembles a legal team that includes researchers, historians and professors and a shrewd and accomplished veteran barrister named Richard Rampton (Tom Wilkinson) who will present the case in court.
Timothy Spall, looking lean and hungry, plays Irving bravely with a kind of sympathy for a non-academic man whose need for acceptance and acclaim leads him to become so deluded. Hare uses the actual dialogue from the trial for the courtroom scenes and the snappish exchanges between Spall (as Irving represents himself) and Wilkinson enliven the proceedings considerably.
Because the outcome is well-known, there is little suspense in the film and so the satisfaction comes from watching very good actors portray fascinating characters. Weisz is all controlled energy as the American who must suffer strange British rules of court when she obviously would relish a face-to-face battle with her opponent.
Scott brings a tart authority to the lawyer while Wilkinson could attract awards attention for his insightful portrayal of a wise and decent legal eagle. Mark Gatiss, Caren Pistorious, Harriet Walter and Alex Jennings are among the sterling cast.
All the crafts are fine and Oscar-winning composer Howard Shore provides a pleasing orchestral score for a story that takes on added resonance because of the astonishing way the dangerous blither of one particular candidate for the U.S. presidency has gained so much acceptance.
Venue: Toronto International Film Festival; Released: UK: Feb. 3 2017 (Entertainment One) US: Sept. 30 (Bleecker Street); Cast: Rachel Weisz, Andrew Scott, Timothy Spall, Tom Wilkinson, Mark Gatiss, Caren Pistorious, Harriet Walter, Alex Jennings; Director: Mick Jackson; Writer: David Hare, based on the book "History on Trial: My Day in Court with a Holocaust Denier" by Deborah Libstadt; Director of photography: Haris Zambarloukos; Production designer: Andrew McAlpine; Music: Howard Shore; Editor: Justine Wright; Costumes: Odile Dicks-Mireaux; Producers: Gary Foster, Russ Krasnoff; Production: Elevation, Bleecker Street, BBC Films, Krasnoff/Foster Entertainment, Participant Media, Shoebox Films; Not rated; running time 110 minutes.