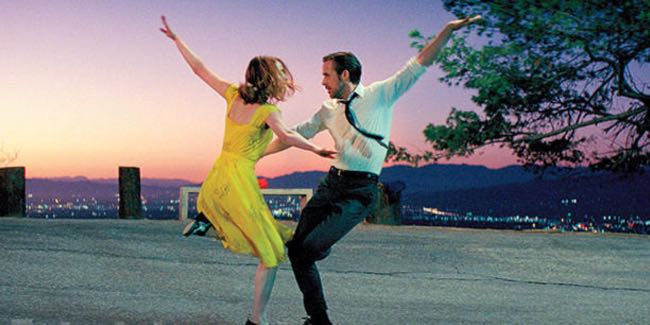 By Ray Bennett
TORONTO – The big talking point at the 41st annual Toronto International Film Festival, which ended Sunday, was the sheer number of films that featured high-profile performances by women.
Around 400 titles were screened at the shindig, which kicks off the awards season and shines a light on what will be in cinemas and home screens over the coming months. British actresses among those acclaimed for their performances include Gemma Arterton, Sally Hawkins, Rosamund Pike, and Rachel Weisz, along with Amy Adams, Brie Larson, Rooney Mara, Nicole Kidman, Natalie Portman, Hailee Steinfeld, Kristen Stewart and Emma Stone.
Always a key indicator of Academy Award potential, the festival's Grolsch People's Choice Award this year went to an energetic modern musical titled "La La Land", which Lionsgate will release in U.K. cinemas on Jan. 13. It will screen first at the BFI London Film Festival on Oct. 7.
Written and directed by Damien Chazelle ("Whiplash"), it stars Ryan Gosling as a jazz pianist and Emma Stone as an aspiring actress (pictured top) as they try to make it in Hollywood. Stone was named best actress for the film at this year's Venice International Film Festival and already she is a favourite for an Oscar nomination.
Natalie Portman (pictured below) is tipped to provide awards competition for her observant performance in the title role of "Jackie", from Chilean director Pablo Larrain ("No"), which follows Jacqueline Kennedy in the immediate aftermath of President John F. Kennedy's assassination. The film won the Platform Prize at TIFF and Fox Searchlight acquired it for U.S. distribution with U.K. release details still to be announced.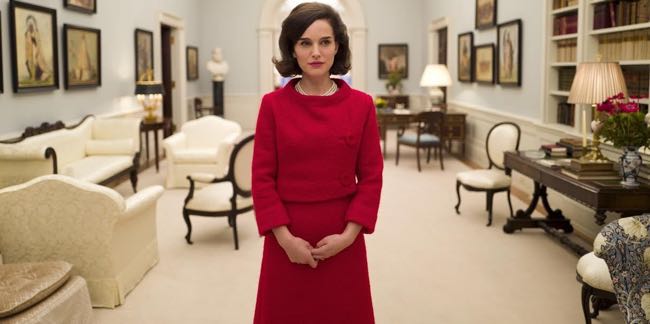 Amy Adams was one of several actresses who appeared in more than one film at the festival but she garnered the most praise for Tom Ford's "Nocturnal Animals" and Denis Villeneuve's "Arrival" and both films should place her in awards contention.
"Nocturnal Animals" offers two films in one as Adams plays a lonely art gallery curator with a troubled marriage in Los Angeles who reads a noirish novel by her former husband (Jake Gyllenhaal) that she sees as a movie. Universal is set to release it in the U.K. on Nov. 4.
In the acclaimed science-fiction thriller "Arrival" (pictured below), she plays a gifted linguist who tries to communicate with extra-terrestrial beings who land on Earth. It will screen on Oct. 10 at the BFI London Film Festival with a release by Entertainment One set tentatively for Nov. 11.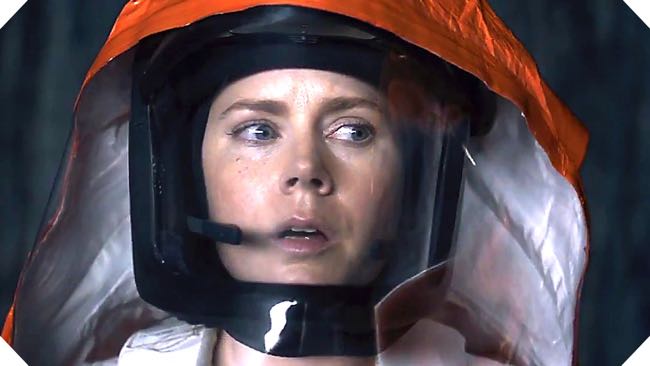 The London Film Festival kicks off on Oct. 5 with Amma Asante's "A United Kingdom", which was received warmly at TIFF. Starring Rosamund Pike and David Oyelowo, it's the true story of the Forties romance between a black African Prince and a white English typist and the perils they face in both their countries, especially from the bigoted representatives of British imperialism. It reaches U.K. cinemas on Nov. 25 from 20th Century Fox.
Also seen at TIFF, Gemma Arterton stars in a zombie picture titled "The Girl With All the Gifts", about a young girl who is immune to a strain that turns humans into the undead. It's out in U.K. cinemas on Sept. 23 from Warner Bros.
The British actress garnered much for attention for Lone Scherfig's "Their Finest", a crowd-pleasing British World War II comedy co-starring Bill Nighy and Sam Claflin (pictured with Arterton below) that tells of a hapless group of filmmakers at work on a morale-boosting movie after Dunkirk. It will screen at the London Film Festival on Oct. 13 with UK release by Lionsgate set for Feb. 19.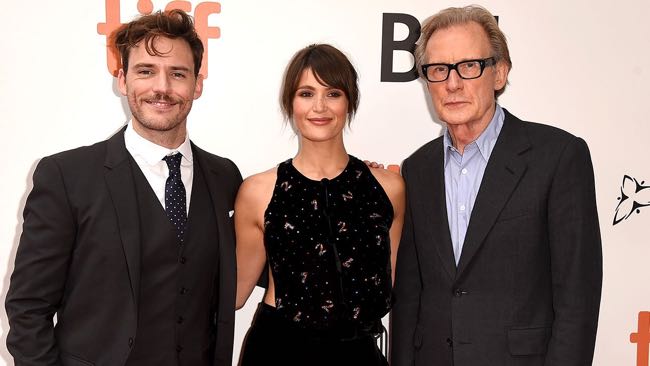 Oscar-winner Brie Larson ("Room") stars in British director Ben Wheatley's Seventies gangland shoot-em-up "Free Fire" co-starring Cillian Murphy ("Peaky Blinders") and Armie Hammer. The film won the Grolsch People's Choice Midnight Madness Award, a sidebar of the festival that shows extreme movies. It will screen at the London Film Festival on Oct. 16 with U.K. release by StudioCanal set for March 31 next year.
Rooney Mara co-stars with Nicole Kidman and Dev Patel in a true-life drama titled "Lion", which earned great applause at TIFF.  Directed by Garth Brooks, it tells the incredible true story of a 5 year-old Indian boy named Saroo who gets lost and ends up 1000 miles away from his impoverished family, lands in an orphanage and is adopted by a couple in Australia. The Weinstein Company will handle U.S. release on Nov. 25 with U.K. distribution details yet to be announced.
Mara also stars in "The Secret Scripture", directed by Jim Sheridan ("In the Name of the Father"), as a woman who spends a long time in an Irish mental hospital and tells all in a diary she reveals as an older woman (played by Vanessa Redgrave). It will screen on Oct. 7 at the London Film Festival with distribution details still to come.
"The Twilight Saga" star Kristen Stewart has the lead in the ghost story "Personal Shopper", which screened at TIFF following its triumph for Olivier Assayas as best director at the Festival de Cannes. It screens at the London Film Festival on Oct. 10 with U.K. distribution and release dates not yet available.
Hailee Steinfeld ("True Grit") stars in Kelly Freemont Craig's warmly received festival closer "The Edge of Seventeen". Sony Pictures has worldwide rights with U.K. details still to come.
Sally Hawkins plays a humble Nova Scotia woman who becomes an acclaimed artist despite crippling arthritis in Aisling Walsh's "Maudie", co-starring Ethan Hawke. It received generally good reviews at TIFF but there is no news on a U.K. release yet.
Elsewhere in Toronto, Western remake "The Magnificent Seven" starring Denzel Washington and Chris Pratt, received a lot of attention. MGM and Sony release it in the U.K. on Sept. 23.
TIFF photo: Getty Images
This story appears in Cue Entertainment