By Ray Bennett
LONDON – The perfect word to describe legendary movie stuntman Dar Robinson, who was born on this day in 1947: unfuckwithable. It allowed him to create thrilling stunts in films such as 'Stick', 'Sharkey's Machine" (below)), 'Papillon' and 'Magnum Force' and combined with a bright smile and killer pickup line, it made him catnip to the ladies.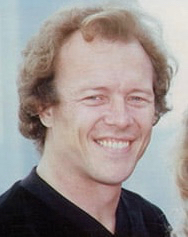 Cathy Lee Crosby, host of the Eighties TV series 'That's Incredible', told me when they were in Toronto in 1980, that he asked attractive women "How would you like to be my last?" Then he pointed to the CN Tower, the world's tallest free-standing structure, and explain that the following day he planned to jump from the top.
He had jumped from the tower before from a 700-foot deck, as stunt double for Christopher Plummer in the Richard Harris caper movie 'Highpoint'. This time he did it from 900-feet for a TV documentary hosted by Crosby titled 'The World's Most Spectacular Stuntman'.
I met him at the 1981 Toyota Long Beach Grand Prix. I was nursing a coffee in the VIP marquee for the Celebrity Race when he strolled over with a gorgeous young woman and said hello.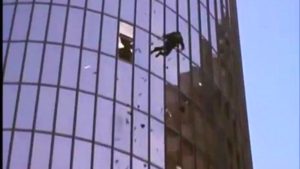 We chatted for a while, and when I said I had to go to the paddock, he asked if they could tag along. We spent the rest of the day together traipsing about the race enclosure, had lunch and watched the race together.
I've never met another man like him. Dar Robinson was Steve McQueen cool but without the actor's insecurities. He was 34 when I met him, not tall, very fit but not muscle-bound. He emanated no menace; he did not swagger and his glance did not contain a challenge. His serene self-assurance and calm authority were what I imagine a gunfighter needed to survive in the Old West.
He died on Nov. 21, 1986 performing a straightforward motorcycle chase on a cliff edge for the film  'Million Dollar Mystery'.