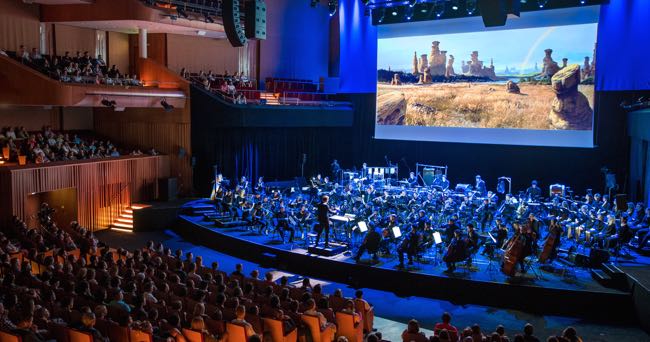 By Ray Bennett
KRAKOW – The presence of German saxophonist and film composer Klaus Doldinger appeared to electrify conductor Christian Schumann and the Sinfonietta Cracovia as they performed the maestro's score for "The Neverending Story" at the ICE Krakow on Thursday night.
Doldinger, 81, added a vital charge to the proceedings as a packed audience, many with children, responded warmly to the story-telling charms of Wolfgang Petersen's 1984 fantasy film.
Schumann, the Sinfonietta and Cracow Singers performed the composer's adventuresome operatic score with great verve.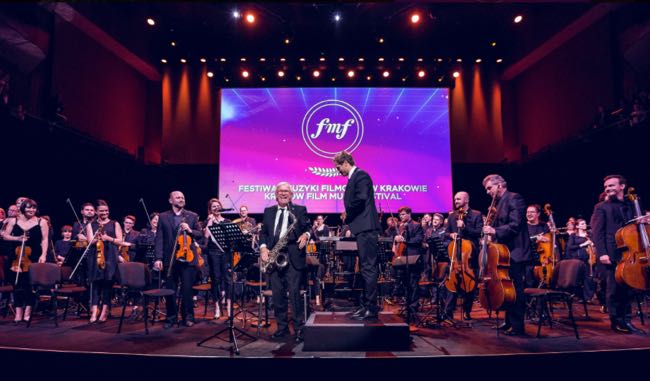 The film tells of a young lad named Bastian (Barret Oliver) who is given a book that transports him to a phantasmagorical world filled with strange creatures where the land of Fantasia is under threat.
Only another boy, Atreyu (Noel Hathaway) can save the place through a series of Herculean-like hurdles and in the end only with the aid of Bastian's imagination.
The film did not do so well in North America but it was a hit everywhere else and here at the Krakow Film Music Festival, it was easy to see why. A digitally enhanced German version in English with Polish subtitles was screened without the Giorgio Moroder tracks that were added for the U.S. release.
Doldinger's score moved as swiftly as the adventure with sweeping strings flying as high as the film's delightful Luck Dragon.
Pan pipes came in for the occasional quiet moments of sadness but the pace resumed as the challenges came thick and fast for Atreyu. The score's wit and agility matched the action and helped make the sometimes clunky special effects become charming.
As the Cracow Singers joined for Bastian's joyous flight of fancy at the end of the picture, the audience was all smiles and offered a standing ovation to conductor and orchestra and chorus. That was repeated when Doldinger climbed onto the stage with his saxophone and reprised the engaging main theme melody.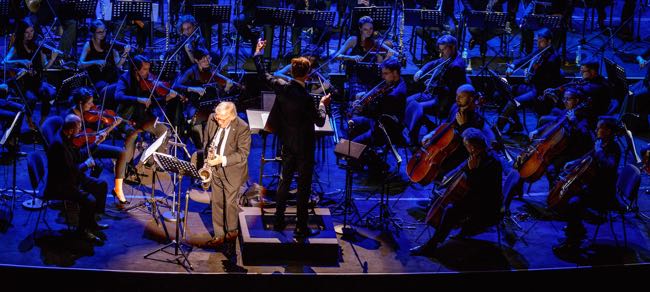 Photos: Wojciech Wandze