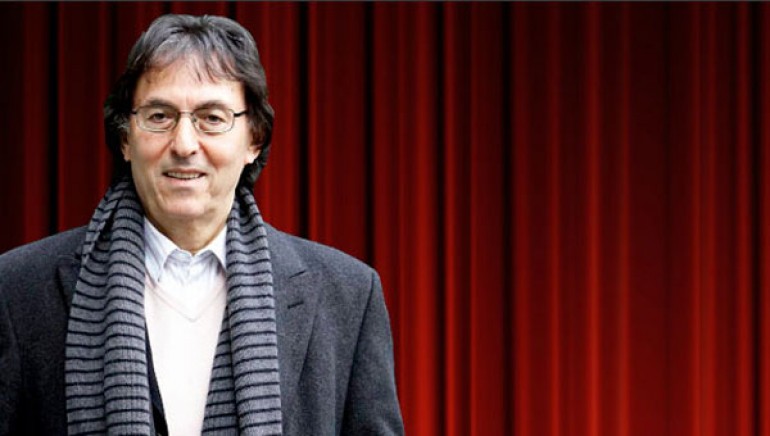 By Ray Bennett
London's leafy Green Park means many things to many people, but to lyricist Don Black it will always be the place where he wrote the hit song "Tell Me on a Sunday" to the music of Andrew Lloyd Webber. The kitchen in his Sixties home in Mill Hill in Northwest London always comes to mind when he thinks of the Lulu smash hit "To Sir With Love," which he wrote with composer Mark London.
Black, who turns 85 today,  won an Oscar at 27 for "Born Free" with music by composer John Barry; he has Ivor Novello Awards and a Golden Globe; he's an Officer of the Order of the British Empire and an inductee in the Songwriters Hall of Fame.
He has written scores of songs with some of the world's greatest modern composers but for him it's always about the memories his songs spark. "It's about where you wrote them, and who you were with at the time; the human situation," he says.
Black didn't expect to become a songwriter. Still known for his droll wit, he'd been working as a comedian when his friend, singer Matt Monro asked if he would write English words to a song he'd heard at the European Song Contest, which became "Walk Away."
"It was one of John Barry's favourite songs and when John was working on the James Bond picture 'Thunderball' he asked if I fancied writing the lyrics for a song," Black recalls.
Then came "Born Free" and the youngest of five children of Russian Jewish immigrants, raised in London's South Hackney, became one of the world's most in-demand lyricists. He worked steadily with Barry on the Bond pictures with theme songs for "Diamonds Are Forever," "The Man with the Golden Gun," "Tomorrow Never Dies" and "The World is Not Enough" plus other films including "Ben," "Out of Africa" and "Dances with Wolves."
He worked with Lloyd Webber on "Tell Me on a Sunday" and contributed words to the composer's Tony Award-winning musical "Sunset Boulevard," and with more than 100 other composers.
"I never had a row with any of them," Black declares. "I think the reason is that they are all the same around a piano. Whether it's Quincy Jones or Andrew Lloyd Webber, you're both on the same side. We're just concerned about one thing: how does it go? When they get up from the piano, John Barry might be different from Charles Aznavour, but that's something else."
It was Aznavour who gave Black his mantra for life. "He said, a man will never grow old if he knows what he's doing tomorrow and enjoys it," says the lyricist. "There are many who treat it as just a business, but it's more than a business. Unless you get goose bumps listening to 'Porgy and Bess' or 'Carousel,' then you're in the wrong game."
Black also is very much a family man, having been married to wife Shirley for more than 40 years, and he has remained close to his brothers and sisters. "Marvin Hamlisch told me my family was my greatest ammunition. I've never had a low point in my personal life," he says.
Like anyone, that's not always been true of his career but he's philosophical about the disappointments. "Anytime you have a show that doesn't work, it's hard to imagine the disappointment," he says. "It's something you've worked on for years and you're a family. It's devastating."
He learned to adopt the same attitude as Alan Jay Lerner, who also had his flops. "I could name six of his shows that you've never heard of that opened and closed on Broadway. I would always send him good luck messages, and if they closed he would say, 'Hey-ho,'" Black says.
He fears that a lot of the craft has gone out of songwriting. "Rhyme is not important – the second word can have a lot more syllables than the first," he says. "I always tell youngsters to soak themselves in the masters. Sammy Cahn, Harold Arlen, Johnny Mercer, Stephen Sondheim: geniuses, magic, my heroes. Cahn was a lyrical surgeon. Tom Lehrer is one of my favourites; brilliant wordplay in the style of Ogden Nash. Listen to them even if you write pop songs. Gary Barlow, Guy Chambers and others, they all know Cole Porter and Irving Berlin. They have the same heroes."
Black has loved words since he was boy. "I'd hear songs, a line like 'fish gotta swim' and I'd go, 'That's a great line' and they'd say, 'Is Donald all right?' I was always asking teachers about words. I recall going to the teacher to ask what 'ubiquitous' meant. A lot of people don't love writing as much as I do. I would rather write a song than do most things in life. When I have a song to write I'm very happy."
This story appeared in BMI's MusicWorld