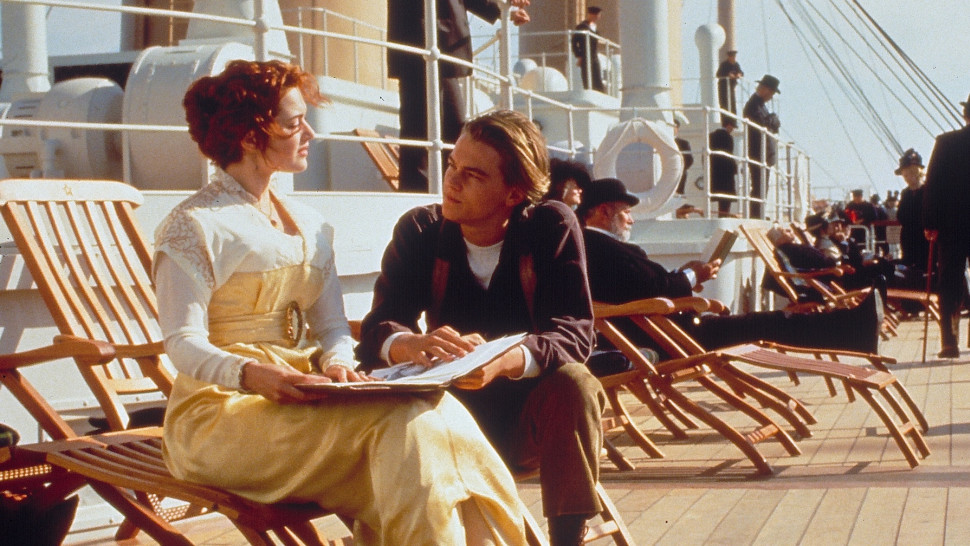 By Ray Bennett
LONDON – 'Composing is so much like painting,' the late James Horner told me. 'I patch colour into certain things until I hear the sounds and then I know how much of the magenta or how much of the teal-blue to put in. It's something I have to do when I hear it and I hear it sort of all around me. I start to paint the scene and then that will an element that I'll write an orchestral part around, adding the orchestral part on top of it later on.'
Born in Los Angeles, Horner began playing piano and violin at a very young age and spent several years in England where he attended the Royal College of Music. Back in the States, he earned a doctorate in music composition at the University of California, Los Angeles.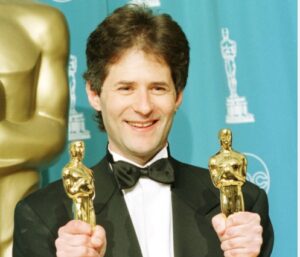 After scoring pictures at Roger Corman's production company, Horner broke into the big time in 1982 with his music for Nicholas Meyer's 'Star Trek II: The Wrath of Khan'. He went on to score a wide variety of films earning Academy Award nominations for 'Aliens', 'Field of Dreams','Braveheart', 'Apollo 13' and later for 'A Beautiful Mind', 'House of Sand and Fog' and 'Avatar'. He won the Oscar for best score for 'Titanic' (starring Kate Winslet and Leo DiCaprio top)  and for best song, with lyricist Will Jennings, for the film's 'My Heart Will Go On'. Three films with his scores – 'Southpaw', 'The 33' and the remake of 'The Magnificent Secen' – were released after died in a plane crash in 2015 aged 62.
I spent an afternoon with Horner, who would have turned 70 today, in December 1997 at his West Hollywood studio just after the release of 'Titanic'. To my surprise, it was far from high-tech.
'I'm a throwback, I know,' he said. 'I know all about the machines and I work with programmers I've worked with for years. When I work with synths, I don't want what you think of as synthetic sounds. I want organic sounds that I can manipulate. Orchestral stuff, I write and orchestrate at a desk and theh send if off to the copyist.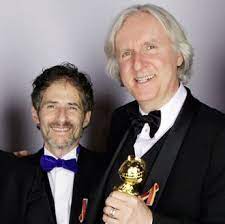 'The synth stuff, I play ideas to myself on the piano and notate them but most of it happens by colouring in, like painting, at the actual recording session because I play everything myself on a MIDI keyboard. I have an idea and I know how it's going to work in the timing. It's all mathematically perfect. In terms of fine-tuning it, that doesn't happen until I actually get there and start playing the parts myself.'
The collaboration between Horner and 'Titanic' director James Cameron (left) was unexpected because the first time they worked together, on 'Aliens', it did not go well.
'It was a very difficult experience for both of us,' Horner told me, 'because there was so little time for such a mammoth job. I wasn't able to give him everything he wanted.'
When the project was finished, they went their separate ways even though Horner was nominated for an Oscar for his score. 'We would bump into each other now and then,' Horner said, 'We were social but in terms of working together I didn't think that we clicked. I was sure he felt the same way.'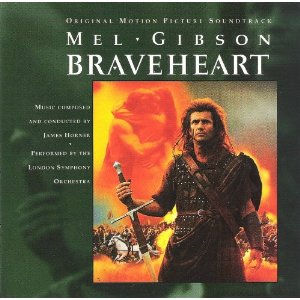 Years went by and Horner heard about Cameron's big project and managed to get a copy of the script. 'I realised that this was a movie I really wanted to do. It was not just the story, which was wonderful, it was Jim taking a tremendous gamble,' the composer said. 'I wasn't interested in doing one of Jim's action movies. I wanted to do a film where Jim was taking a huge step out on to a branch and everybody could hear the word breaking. I figured if he was willing to do that then it would be wonderful to work together again.'
Camaron happened to be huge a fan of Horner's Oscar-nominated scores for 'Braveheart' and 'Apollo 13'. When they finally communicated, 'the past lasted for about a minute' and they started talking about 'Yitanic', Horner said. 'We sort of made vows to one another not to work the way we had worked before, It was quite clear that both of us wanted this to happen.'
'Titanic' grossed more than two billion dollars worldwide and won eleven Academy Awards including best picture and best director. Horner won two Oscars – best score and best song with lyricist Will Jennings for 'My Heart Will Go On'. The soundtrack album sold around thirty million copies and the song became an international smash for Celine Deon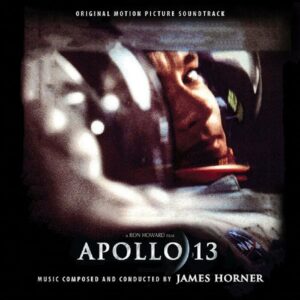 Director and composer agreed that they did not want a Hollywood Forties type drmatic score and Horner wanted to avoid what he called 'that precious 1912 English sound'. He said, 'The voice, or the colour, that I decided to go with was primarily synths and vocals because I could do so much with them, I could give it a slightly different patina using synths that you would have with an orchestra. That was very important – how we addressed the colours in the movie and what we set against the images. So much of it is synth and vocal based as opposed to orchestral, using the voice of the Norwegian star Sissel.'
With all the delays that Cameron faced in making the picture, it took a great deal of work but Horner thought it turned out okay, 'When there's so much hype about something, it's hard to live up to all the hysteria especially in Hollywood,' he told me. 'I felt this way about "Braveheart~" and parts of "Apollo 13" but there were very few films I've worked on when I've felt that everybody's nailed it, that it's come out the way everybody promised. It really came out quite well.'
For more on 'My Heart Will Go On',, see 'How James Horner came to write the 'Titanic' song' elswewhere on this site: https://thecliffedge.com/?p=8208)