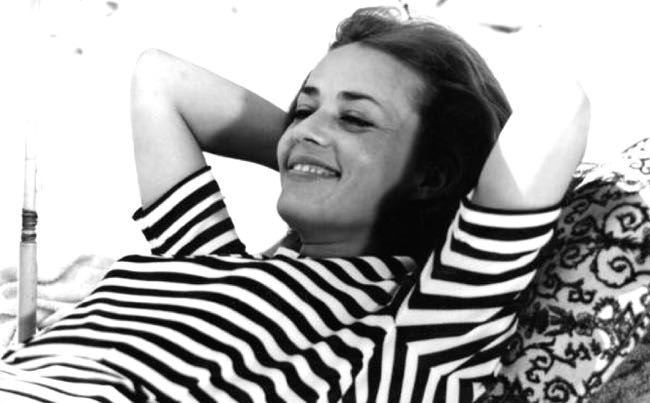 By Ray Bennett
LONDON – Standing alone in the middle of the stalls before a concert in Ghent, I saw the petite figure of a woman enter the hall and stroll to the seat directly in front of me. She turned and put out her right hand. "Allo," she said. "I'm Jeanne Moreau."
The French star of "Jules et Jim" (top), who has died aged 89, was 75 then and her enigmatic smile and beguiling eyes still worked their charm. "Yes, ma'am, I know that," I said. She asked who I was and even though she was said to have a prickly relationship with the press, she didn't flinch when I said I worked for The Hollywood Reporter. In fact, she nodded and said, "Let me know what you think of the show afterwards."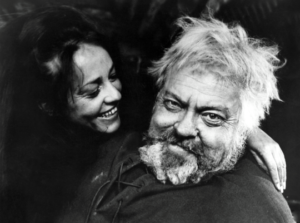 The crowd flooded in and I didn't see her again until another event the following day when she made a bee-line for me and offered her cheeks for kisses. I've never been star-struck but, blimey! Jeanne Moreau!
We were at the 2003 Flanders International Film Festival and another guest that year was Tony Curtis. I was just wrapping up a terrific interview with the "Some Like it Hot" star in a corner of the hotel lobby when who should stroll in but Jeanne Moreau. She and Curtis were both in "The Last Tycoon" although I don't think they had any scenes together.
A small group of fans promptly surrounded the French star with cameras and autograph books and she responded graciously. Curtis spotted the hubbub and said, "Forgive me, Ray, but I must say hello." He made his way through the small crowd, not much taller than the petite actress. He seemed so pleased to see her; she just smiled.
That night, at another concert where the seats were benches, Moreau again sat right in front of me. She had greeted me in her usual fashion as we walked in and we chatted before the show began. At intermission, she turned to me and whispered, "These benches! They give you a square bum." Together, we spotted Tony Curtis and his younger wife as they fled the uncomfortable seats and my pal Jeanne gave a scornful glance and chuckled.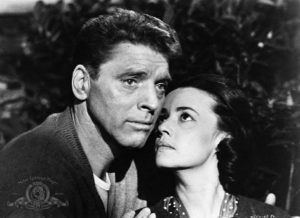 It's not always so much fun to meet a movie star that you really admire so this was a treat. Some said that French director Louis Malle made Moreau a star in "Elevator to the Gallows" (1958) and "The Lovers" (1958) but you could just as easily say she made him a star. She certainly made François Truffaut a star with "Jules et Jim" (1962), following "The 400 Blows" and "Shoot the Piano Player" (1960).
Moreau won the Palme d'Or as best actress for Peter Brook's "Seven Days…Seven Nights" in 1960 and she made several interesting films outside France including Orson Welles's "The Trial" (1962) and "Chimes at Midnight" (1965) in which she played Doll Tearsheet (above). Others included Carl Foreman's sober war picture "The Victors" (1963), John Frankenheimer's splendid World War II drama "The Train" (1964) opposite Burt Lancaster (pictured above) and Paul Scofield, Goron Flemyng's Shavian romp "Great Catherine" (1968) with Peter O'Toole, and William A. Fraker's evocative western "Monte Walsh" (1970) with Lee Marvin.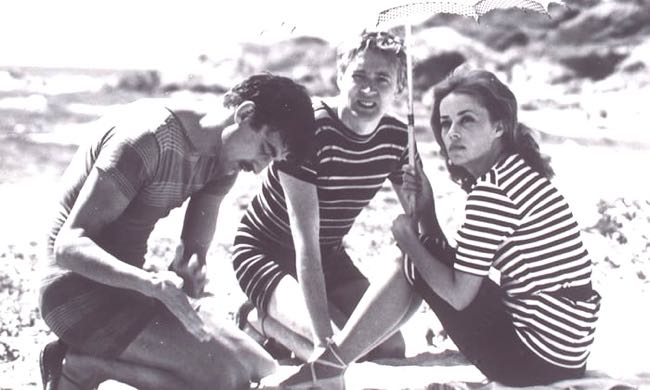 Her performance in "Jules et Jim" made her immortal. She plays a difficult woman named Catherine with whom two men (played by Oskar Werner and Henri Serre, pictured above with Moreau) fall in love. She mesmerises the audience as she does her two lovers as a woman who is intensely desirable even though she carries a vial of sulphuric acid "for the eyes of men who tell lies". Jules says, "Catherine never does anything halfway. She's an irresistible force that can't be stopped."
Much like Jeanne Moreau.