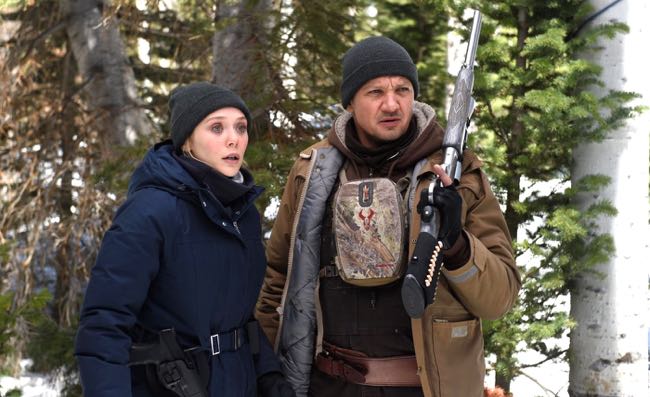 By Ray Bennett
LONDON – The bleak but beautiful frozen wilds of Utah substitute readily for Montana in Taylor Sheridan's taut, violent and gripping crime drama "Wind River" in which Jeremy Renner is both cool and moving as a troubled hunter who helps Elizabeth Olsen's plausible FBI agent on the trail of a murderer and rapist.
Sheridan wrote Denis Villeneuve's pulsating border war thriller "Sicario" (2015) and David Mackenzie's superior bank robbery tale "Hell or High Water", one of the finest films of 2016, and his second film as director ("Vile" in 2011 was his first) has the same scintillating tension and depth.
The picture succeeds on many levels, not least as a human drama and exciting chase, but also as the rape and murder of a young Native American woman touches on serious issues that affect those who live on reservations across the United States.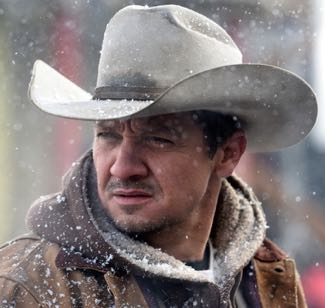 Renner plays Cory Lambert, a skilled hunter whose job is to find and despatch beasts who prey on the local folk and their animals in remote and mountainous country. Haunted by personal loss and separated from his wife, he maintains a warm and caring relationship with his son and Renner shines in showing all sides of a complex character who also can be very dangerous.
Olsen does a sterling job as Jane Banner, summoned from the Las Vegas office to investigate the murder alone without much experience and with no winter clothes. Resourceful and commanding but smart enough to know she needs help, she recruits Lambert as clues lead to another murder and a crew of macho but miserable security men at a local mine.
Sheridan's dialogue sparkles in the dynamic between the two and in scenes with disillusioned senior Native Americans including Graham Greene, as a local lawman, and Tantoo Cardinal as Lambert's gruff father-in-law. Julia Jones, Kelsey Asbile, and Gil Birmingham make fine contributions as does Jon Bernthal, in a savvy bit of casting to which he brings his tyical menace.
Cinematographer Ben Richardson ("Beasts of the Southern Wild") captures the beauty and wildness of the remote locations while composers Nick Cave and Warren Ellis provide impressively mournful and reflective tones.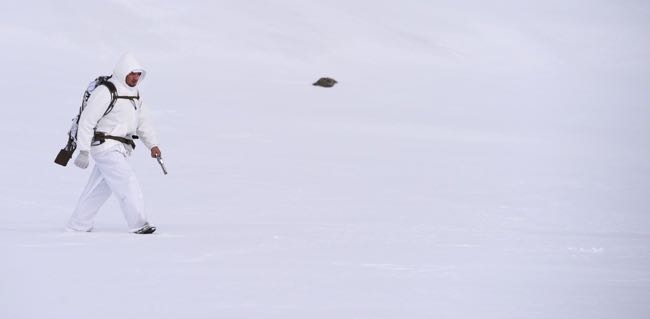 Released: US: Aug. 4 (The Weinstein Co.) / UK: Sept. 8 (STX Entertainment); Cast: Jeremy Renner, Elizabeth Olsen, Gil Birmingham, Graham Greene, James Jordan, Jon Bernthal, Julia Jones, Kelsey Asbile, Martin Sensmeier, Tokala Clifford, Tantoo Cardinal; Writer, director: Taylor Sheridan; Director of photography: Ben Richardson; Production designer: Neil Spisak; Music: Nick Cave, Warren Ellis; Costume designer: Keri Perkins; Editor: Gary Roach; Producers: Basil Iwanyk, Peter Berg, Matthew George, Wayne Rogers; Executive producers: Erica Lee, Jonathan Fuhrman, Braden Aftergood, Tim White, Trevor White, Christopher H. Warner, Wayne Marc Godfrey, Robert Jones, Nik Bower, Deepak Nayar, Nicolas Chartier, Jonathan Deckter, Joni Sighvatsson, Vincent Maraval, Brahim Chioua, Agnes Mentré; Production: Thunder Road, Film 44, Savvy Media Holdings; Rating: US:R / UK:TBA; running time: 107 minutes.
Photos: Fred Hayes