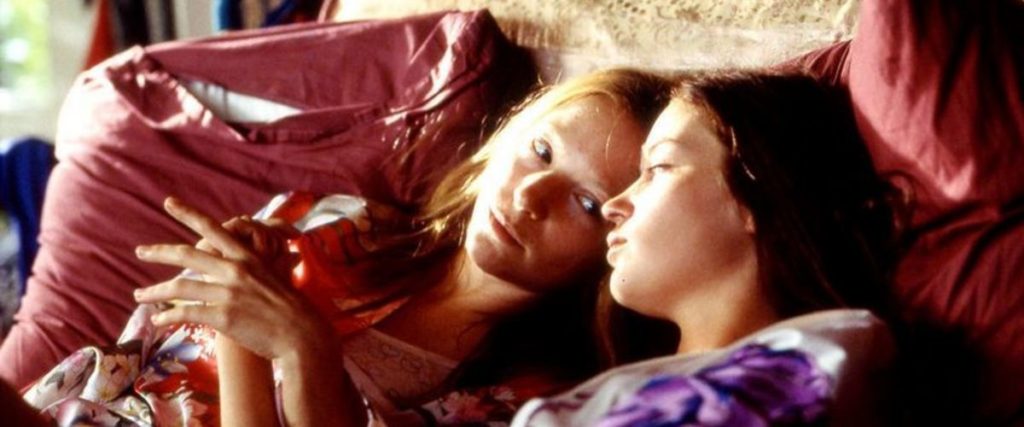 By Ray Bennett
EDINBURGH – A working-class tomboy on a moped with no motor meets a young patrician beauty on horseback in the Yorkshire countryside. They begin an unlikely friendship and it is no surprise, given the film's title, that it becomes something a little more than that. But what could so easily have been a predictable and tired rehash of youthful Sapphic exploration turns out to be engagingly fresh not least because of the captivating performances of the two leads.
Box office prospects are not huge but the picture should be well received on the festival and art house circuit and properly promoted could do well on television. What is certain is that Nathalie Press and Emily Blunt are destined for greater things.
Press plays Mona, a sparky and quizzical young woman whose fate appears to be tied inextricably to her brother Phil, a petty crook whose born-again Christianity has made him empty their pub of booze and turn it into a place for prayer meetings. Rowdy and frustrated, Mona's mood is not improved my being dumped by a crude older boyfriend. 
When she tips off her moped in a country field and opens her eyes to find a beautiful girl peering down at her from atop a horse, she is immediately curious. Tamsin (Blunt) has the lazy hauteur of the carelessly rich and her invitation to Mona to visit her at her parents' swanky home is more like an order.
When Mona dares to accept, she finds a world foreign to her existence. Tamsin plays the cello, listens to Edith Piaf, and drinks red wine. She speaks of Nietzsche and Freud and worships the memory of her equally glamorous older sister who she says died of anorexia. With her parents away, Tamsin urges Mona to stay. They talk and talk and swear eternal allegiance as friends. 
That leads to tentative explorations of their sexuality, although these scenes are handled delicately and without the taint of voyeurism. Tamsin appears stronger than Mona, and they embark on adventures of revenge against Tamsin's cheating father and Mona's faithless boyfriend.
Meanwhile, Mona's brother is building a giant cross that he plans to erect on a hill overlooking their village. He cautions Mona about behavior he views as reckless but falls prey to the confidence of Tamsin who easily reveals the frailty of his conversion.
Pawlikowski is working on ambitious themes having to do not only with the passage of youth but also the conflicts of faith and fantasy. Mona's world is hard but she dreams of beautiful things like love and fidelity. Tamsin is well educated and spoiled and spins a fanciful image of faux nihilism and doom. Brother Phil's attempts to fight his own violent nature are under constant threat. As the three begin to pull in separation directions this summer of love comes apart at the seams.
Some of the metaphors are a bit too literal but the director succeeds largely with his story and the surprises are convincing. Best of all the film has a great sense of humor and the young actresses exploit it delightfully. The scenes in which Mona reprises the devil's voice from "The Exorcist" are priceless.
Screened at the Edinburgh International Film Festival; Released: UK: Oct. 22 2004 (Content Film); Cast: Nathalie Press, Emily Blunt, Paddy Considine, Dean Andrews; Director: Pawel Pawlikowski; Writers: Pawel Pawlikowski, Michael Wynne, based on the novel by Helen Cross; Director of photography: Ryszard Lenczewski; Production designer: John Stevenson; Music: Alison Goldfrapp, Will Gregory; Editor: David Charap; Costume designer: Julian Day; Producers: Tanya Seghatchian, Christopher Collins; Executive producers: David M. Thompson, Chris Auty, Emma Hayter; Production: Apocalypse Pictures, Take Partnership, BBC Films, Film Consortium, Baker Street, UK Film Council; Rating: UK: 15 / US: R; running time 86 minutes.