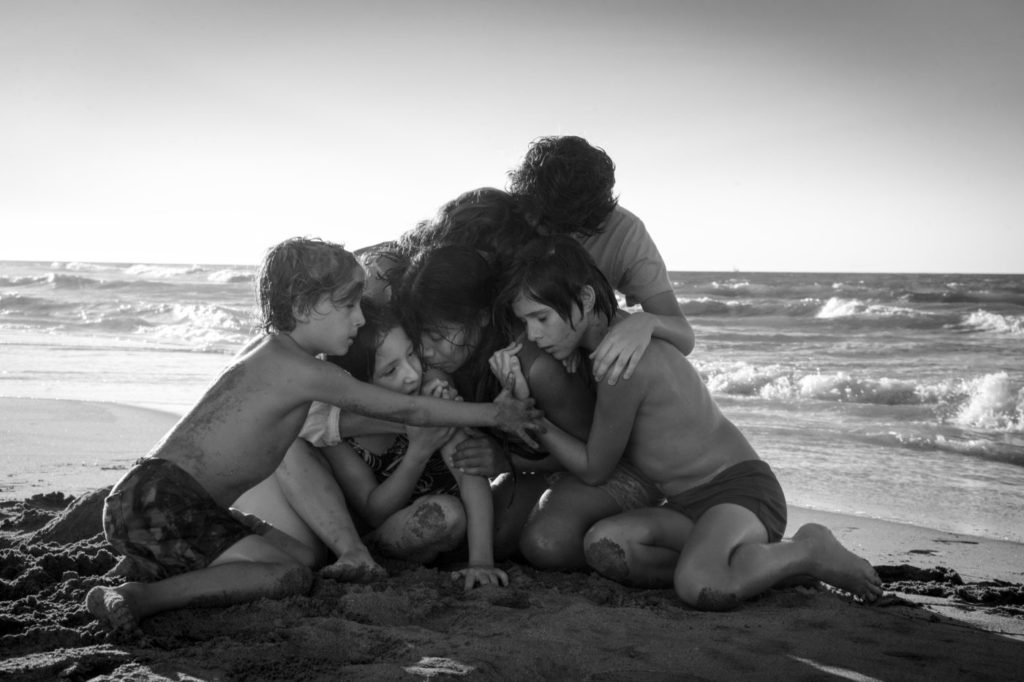 By Ray Bennett
LONDON – One of the great advantages of being a member of the Critics' Circle and BAFTA is that distributors send out dozens of screeners of films for which they seek consideration in the annual awards. It means that sometimes months after seeing a movie, we have the chance to view it again and perhaps again. As a result, opinions can and do change.
As it happens, I was able to see the two best films of the year twice on the big screen as well as at home and I appreciate them both even more after further views. The best film of 2018, and possibly the best film of the 21st century so far, is Alfonso Cuaron's 'Roma' (above) and not far behind it is Pawel Pawlikowski's 'Cold War' (below).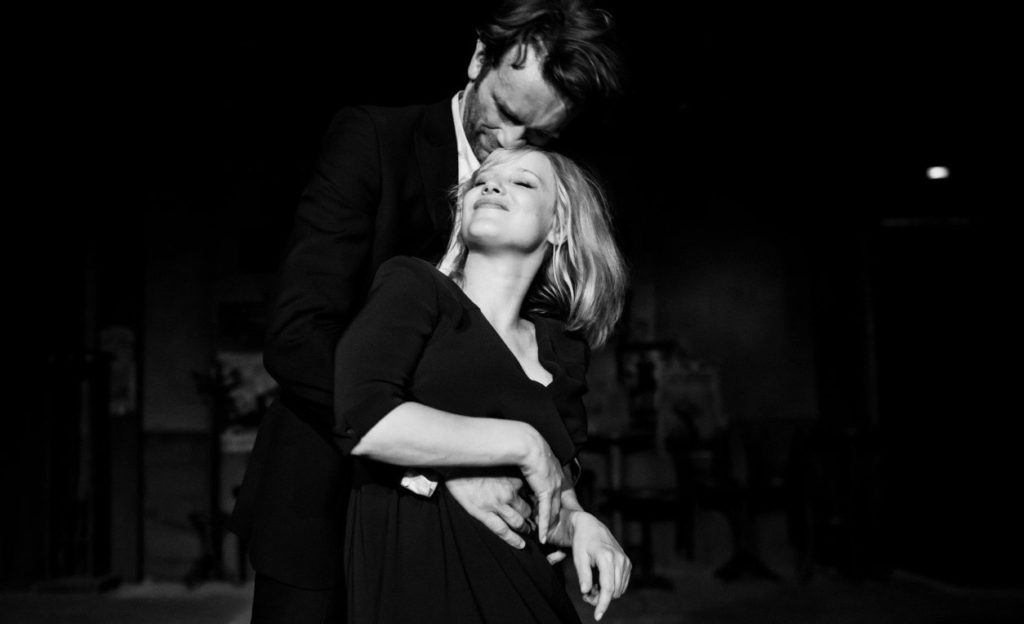 'Roma' is set in 1970s Mexico City and runs 135 minutes. 'Cold War' is set in Poland, Italy and France in the 1940s and Fifties and runs 88 minutes. Both are subtitled in English with ravishing black-and-white cinematography, extraordinary performances and stunning images.
In my reviews from the Toronto International Film Festival, I said they were each a masterpiece: "'Roma' is a film that is at once intimate and epic, a close-up look at ordinary folk and a sweeping tale on a grand scale … it is touching, funny and thrilling and it deserves every accolade and award coming its way.' "'Cold War' evokes the complexities of life in Poland following World War II as the richness, beauty and contradictions of Polish culture clash with the cold, harsh and unforgiving force of Soviet rule'.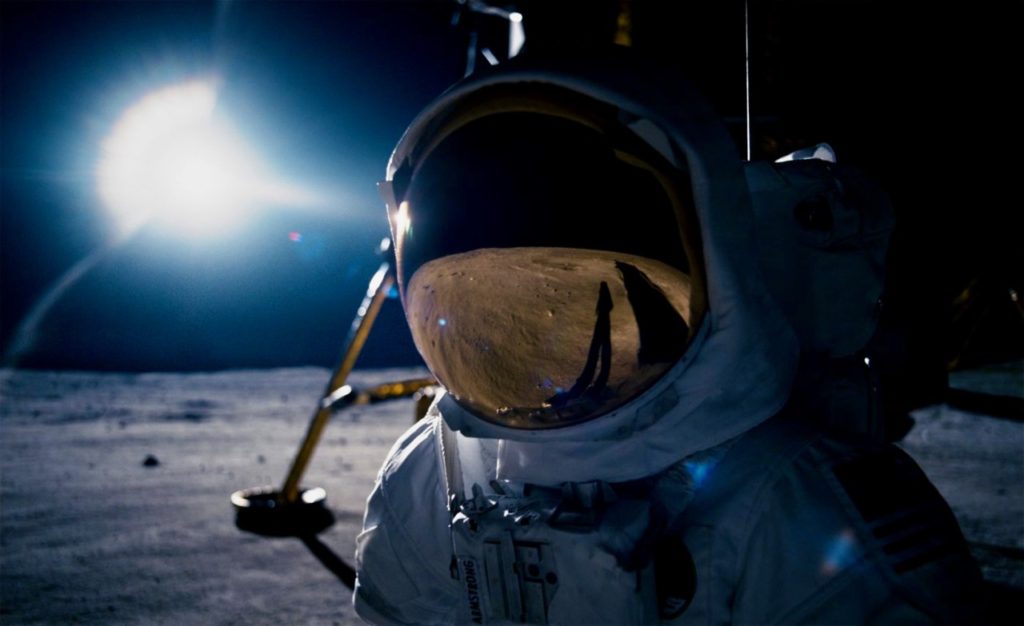 Third in my Top 10 is Damien Chazelle's 'First Man' (above). A film I did not expect to like, it is a seriously intense and involving look at the life of astronaut Neil Armstrong. Peter Farrelly's warm and engaging 'Green Book' (below) is my fourth pick. Both films gained on second viewings.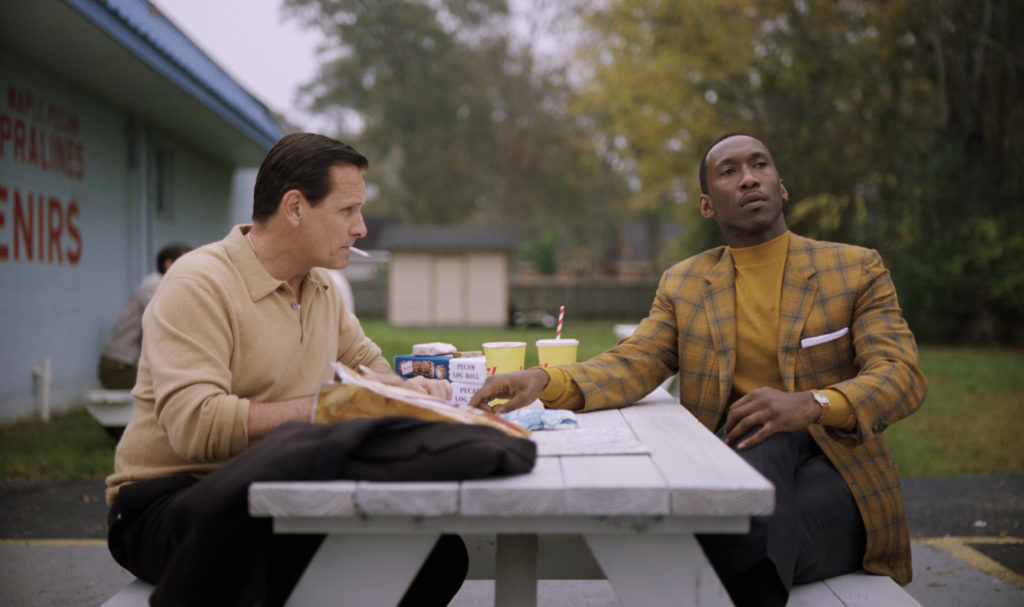 For the Oscars, I would place  Armando Iannucci's wickedly funny 'The Death of Stalin'  in fifth spot but as far as the U.K. is concerned, it was from last year. Therefore, Yorkos Lanthimos's filthy and amusing costume romp 'The Favourite' (below) is number five. It is very funny although it's a shame the director did not know how to end it.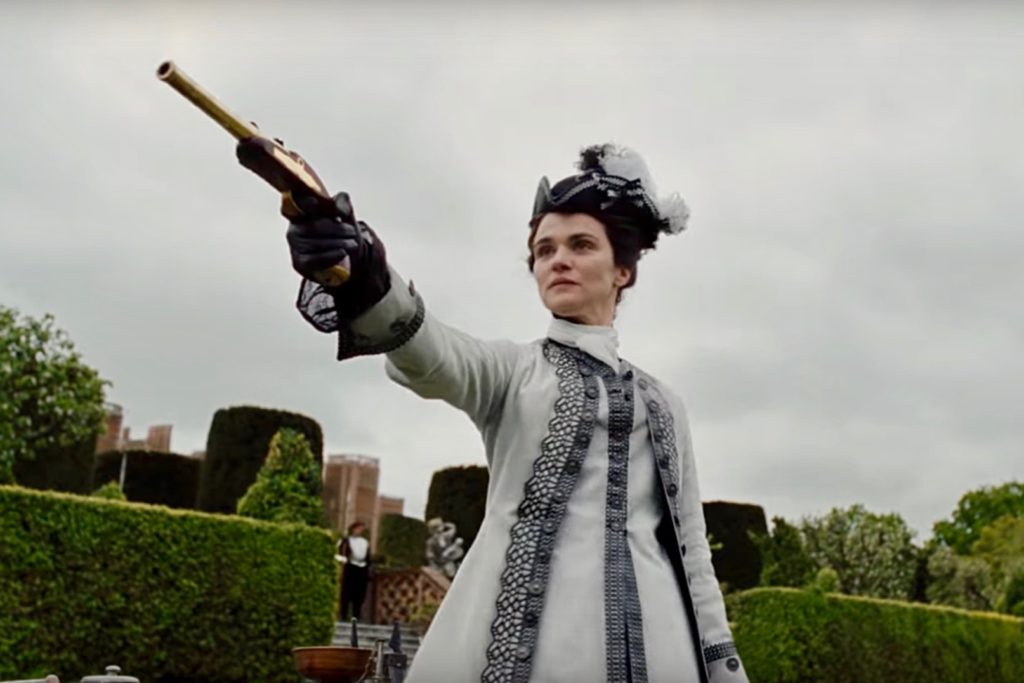 Wes Anderson's colourfully eccentric stop-motion animation 'Isle of Dogs' is sixth followed in seventh by John Krasinski's scarifying 'A Quiet Place'. Adam McKay's biting depiction of Dick Cheney, 'Vice', in eighth, diminished a bit on second viewing but it is good. Paul Greengrass's '22 July', a deeply involving examination of mass-murder and its after-effects is in ninth spot and Wash Westmoreland's unexpectedly vivid and enjoyable 'Colette', the story of a female writer flouting fin de siècle Parisian society is tenth.
Other films I enjoyed include Spike Lee's incisive 'BlacKkKlansman', Steve McQueen's complex and thrilling caper picture 'Widows', Drew Goddard's enjoyable noir 'Bad Times at the El Royale', Jake Scott's 'American Woman' for its fine performance by Sienna Miller,   Sebastián Lelio's story of two women breaking the rules, 'Disobedience', Mimi Leder's inspiring Ruth Bader Ginsberg biopic 'On the Basis of Sex' and David Mackenzie's breezy 'Outlaw/King'
Robert Redford's farewell, 'The Old Man and the Gun' is so light it hardly registers apart from a lovely performance by Sissy Spacek, Jason Reitman's naive 'The Front Runner' and Karyn Kusama's incoherent 'Destroyer' starring Nicole Kidman are both disappointing.  Björn Runge's 'The Wife' boasts fine performances from Glenn Close and Jonathan Pryce and 'Leave No Trace' has excellent work by Ben Foster and Thomasin McKenzie but the stories in each case are highly implausible. Just as 'Wonder Woman' showed that a film about a female superhero can be just as much drivel as the other Marvel vehicles, 'Black Panther' did the same for black superheroes. Of course, I am not their target audience.
As I am not paid to review films these days, I get to choose those I really don't want to see such as 'Bohemian Rhapsody', as I couldn't suffer the music, and 'Mary Poppins Returns', as I was no fan of the original – I was 19 when it came out; it wasn't meant for me. Both films have their fans, and they are welcome to them. I probably would feel a lot better about 'A Star is Born' if I hadn't seen it but such is life.