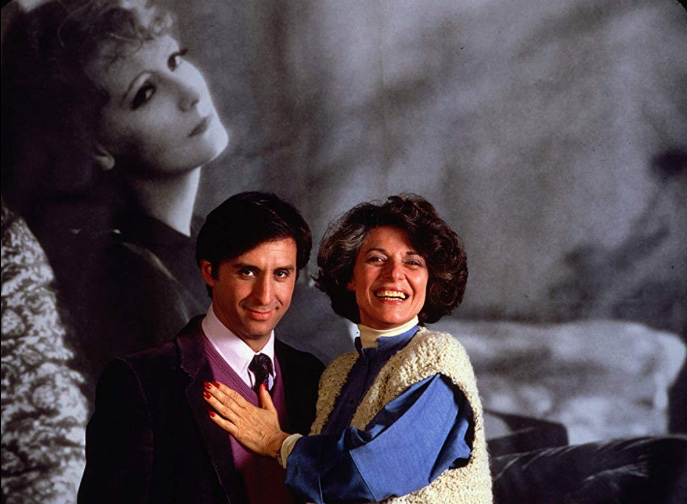 By Ray Bennett
LONDON – American filmmaker Sidney Lumet, who was born 95 years ago today and died in 2011, made a series of fine and gripping social dramas from the 1950s through the 1980s but he was a big fan of high comedy and the performers who could carry it off.
He told me, "I think there's a large underestimation of high-comedy. For years, they kept saying, oh, Cary Grant, he's charming but he can't act but, by Jesus, that's acting, let me tell you. It's very hard acting, it's wonderful acting. People equate seriousness with quality and that isn't so."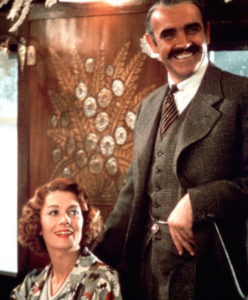 He worked with Sean Connery on five pictures, two intense dramas – 'The Hill' (1965) and 'The Offence' (1973) – two capers – 'The Anderson Tapes' (1989) and 'Family Business' (1989) – and one high comedy, 'Murder on the Orient Express' (pictured left with Vanessa Redgrave). He had huge respect for the Scottish star's talent: "Sean's Bond performances were just brilliant. Those are delightful movies and that's real work going on there, it's not by accident. If you've seen Roger Moore as Bond, the wit has gone out of them completely.
"Christopher Reeve is a first-rate actor. Those 'Superman' performances are really witty. He knows what he's doing. That's an actor up there. He's wonderful in 'The Bostonians' (1984). The day after I saw 'King Kong' (1976), I asked to see Jessica Lange because I thought she was the most exciting young comedienne since Carol Lombard. John Malkovich in 'Places of the Heart' (1984). I think he's the most excting actor since Marlon Brando. I saw him in 'Death of a Salesman' in New York and he's a stunning actor, amazing to me. There's Tom Hulce in 'Animal House' (1978), right? But he's brilliant in 'Amadeus' (1984), wonderful. I think he's the best thing in it."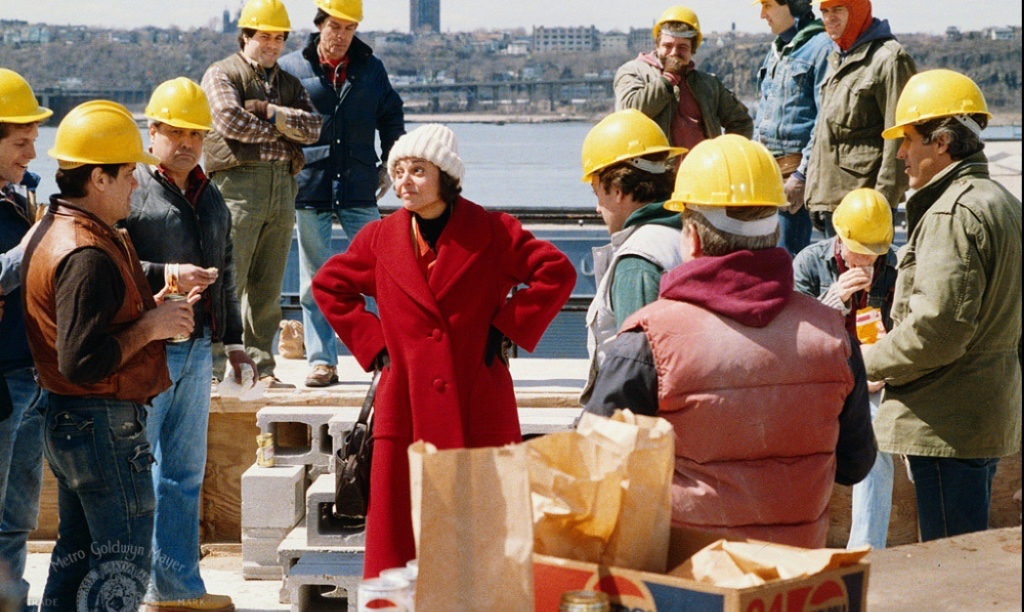 Lumet was in Toronto in September 1984 to promote 'Garbo Talks' which he described as "a piece of fluff" about a man (Ron Silver) who tries to grant his garrulous and colourful New York mother her dying wish, which is to meet legendary silent film star Greta Garbo. The man's mother is played by Anne Bancroft (pictured above and top with Ron Silver), who earned a Golden Globe nomination for her performance. "Annie is very, very funny," Lumet told me. "Of, course, she lives with it. She said one day, 'Look who I'm married to [Mel Brooks]. She had never seen a Garbo film and when she took the part she went into the Metro screening room and screened every one. She came out starry eyed, just gaga." Bancroft died aged 86 in 2001.
Lumet agreed that he was not known for comedy. "I always felt it wasn't a narural talent to me," he said. "but it's something from a technique point of view that you can learn. I ruined a couple of pictures trying to learn – 'The Group' (Candice Bergen, Joan Hackett, 1966) and 'Bye Bye Braverman' (George Segal, Jessica Walter, 1968) – those are two pictures that I hurt seriously."
When "Murder on the Orient Express" came along, he thought back to what he called "the best comedy play ever written" – Oscar Wilde's "The Importance of Being Ernest". He said, "I took it literally, right down to the pun in the title and Lady Bracknell and 'A handbag?'. What is unimportant becomes the most important and what's terribly important, you throw away."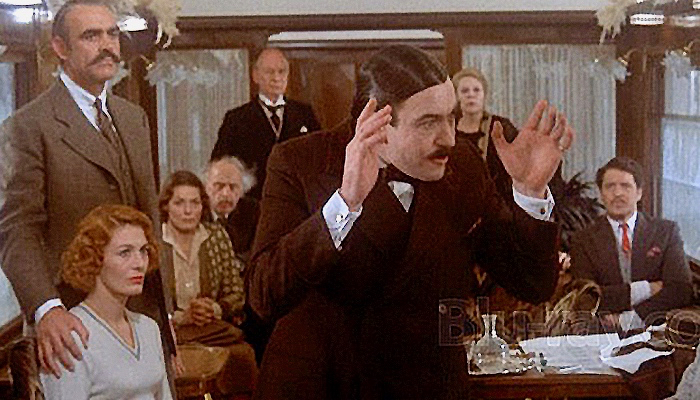 On "Orient Express" (with Albert Finney as Hercule Poirot, above), he spent hours working on the little things: "Whether it would be a green mint or a white mint against a silver platter, all those kinds of details becoming increasingly important. That holds true for the acting, too, part of the comic style. How many comedies have we seen where that's the core of it going back to 'It Happened One Night' where it's not important that a girl is missing, what's important is whether or not she's a virgin at the end of the picture. That reversal of values meant a great deal to me."
He said 'Network' (Peter Finch, William Holden, Faye Dunaway, 1976) would not have worked so well if he hadn't made 'Orient Express' ahead of it: 'I learned so much on the Poirot picture that the drama in 'Network' works awfully well because it's as funny as it is. 'Just Tell Me What You Want' (Ali MacGraw, Alan King, 1980) was a totally unsuccessful movie but it's a terrific film, a very funny film."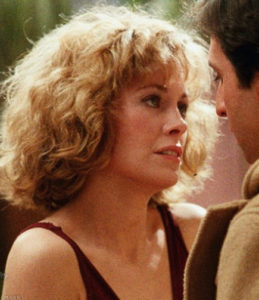 He was pleased with his co-stars in 'Garbo Talks'. He said he doubted that Ron Silver, who plays the son, would ever be a leading man (he didn't and he died aged 62 in 2009) but "he's a tremendous actor, a big talent". Catherine Hicks (left), who plays a woman who befriends the son, had read for the role played by Charlotte Rampling in 'The Verdict', he said, "She's was wrong for that part but I was so impressed that I remembered her; she's an extraordinary comedienne." And Carrie Fisher, who plays the son's embittered wife? "Oh, she's wonderful. There she is, Princess Leia all the time and nobody remembers her in 'Shampoo' where she was marvellous!"
Lumet made three films with Henry Fonda – "12 Angry Men' (1957, left), 'Stage Struck' (1958) and 'Fail Safe' (1964) – and two with Al Pacino – 'Serpico' (1973) and 'Dog Day Afternoon' (below) – and he swore by both actors. "Their training grounds were different but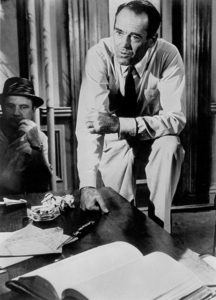 they had one thing totally in common which is that you couldn't beat them into doing anything false. They don't know how. Fonda's generation was more disciplined. Fonda, just in terms of discipline, it was so total that if the script girl said, 'You had you cigarette in your right hand' and Fonda said, 'No, I had it in my left,' I would trust him and not the script girl. That comes out of making 60, 70 movies."
He gravitated toward actors who were amusing, he said, like two of his stars in 'Long Day's Journey Into Night' ( 1962): "Katharine Hepburn was very funny and Ralph Richardson was uproarious. Fonda was really rather dour and yet he had great humour in his acting." Stars were different today, he said: "If somebody like Garbo or Marlene Dietrich came along I think we'd laugh them off the screen. We're not interested in that personal kind of acting. Those people just used their persona. I don't think we like that so much any more. It's not better or worse. Just different."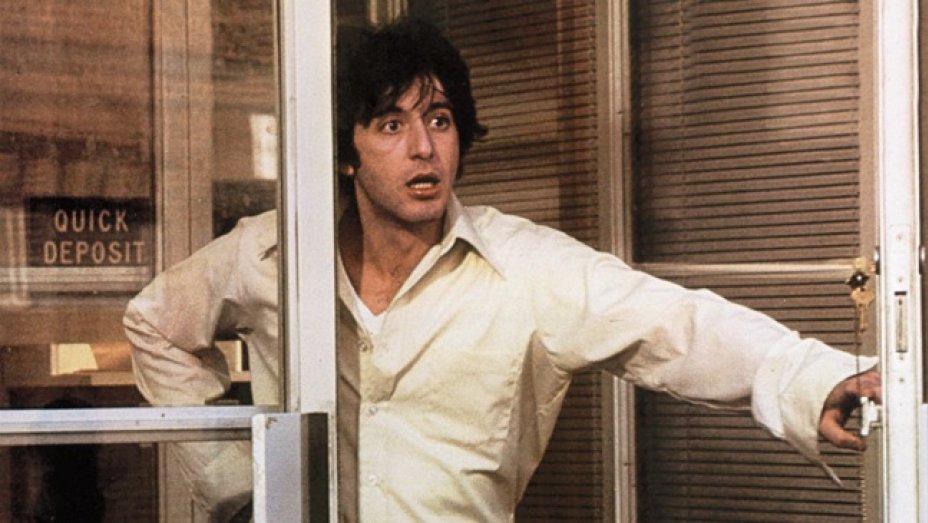 Sidney Lumet was nominated for the Academy Award for best director for '12 Angry Men' (1957), 'Dog Day Afternoon' (1975), 'Network' (1976) and 'The Verdict' (1982 and for best adapted screenply with Jay Presson Allen for 'Prince of the City' (1981). He received an honourary Oscar for lifetime achievement in 2005.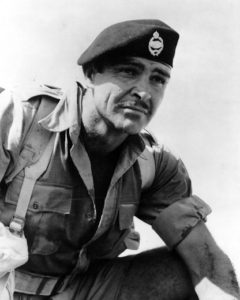 His 1965 film 'The Hill' (left) was nominated as Best Film in the BAFTA Awards and also Best British Film, as was 'The Deadly Affair' (James Mason, 1968). He earned a best director nod at the British academy awards in 1974 for 'Serpico' and 'Murder on the Orient Express' (1974) plus 'Dog Day Afternoon' and 'Network'.
He directed Henry Fonda to a best actor award nomination in the Oscars for '12 Angry Men', Rod Steiger for 'The Pawnbroker' (1966), Al Pacino for the same award ib 'Serpico', Albert Finney in 'Murder on the Orient Express' and Richard Burton in 'Equus' (1978). Katharine Hepburn was nominated as best actress for 'Long Day's Journey into Night' (1963). Ingrid Bergman won the Academy and BAFTA awards as best supporting actress for 'Murder on the Orient Express and best supporting actor nods went to Chris Sarandon for 'Dog Day Afternoon', John Gielgud for 'Murder on the Orient Express' and Peter Firth for 'Equus'. Gielgud won the BAFTA award for best supporting actor and Jenny Agutter won as best supporting actress for 'Equus' while Colin Blakely was nominated as best supporting actor for the same film.