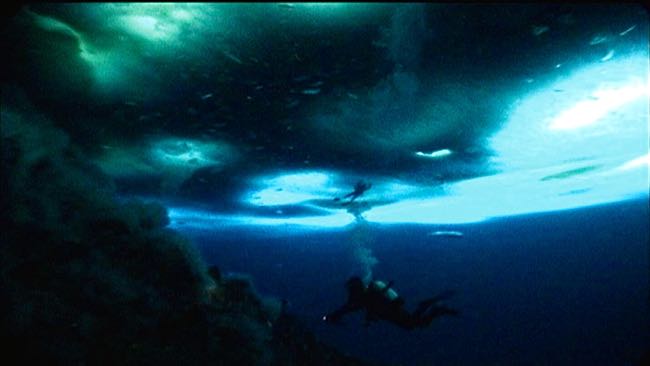 By Ray Bennett
Werner Herzog's rhapsodic documentary "The Wild Blue Yonder," which just opened at London's ICA and in other key U.K. cities, is a hugely entertaining exploration of inner and outer space.
A breathtaking musical score by Dutch composer and cellist Ernst Reijseger enhances the picture's remarkable images from NASA and deep-sea exploration. In my review from Venice in 2005, where it won the Fipresci (International Federation of Film Critics) Prize, I said "the soundtrack is destined for greater things."
But the score from a documentary was never going to break through to the major awards. The soundtrack, which features the voice of Senegalese soloist Mola Sylla and a five-man Sardinian shepherd choir, the Tenore e Cuncordu de Orosei, is available on an album titled "Requiem for a Dying Planet" from Allegro Music.
The disc also features Reijseger's score to Herzog's 2004 rainforest documentary "The White Diamond."
Read my review of "Wild Blue Yonder" and here's a link to more about Werner Herzog and this film and the album.