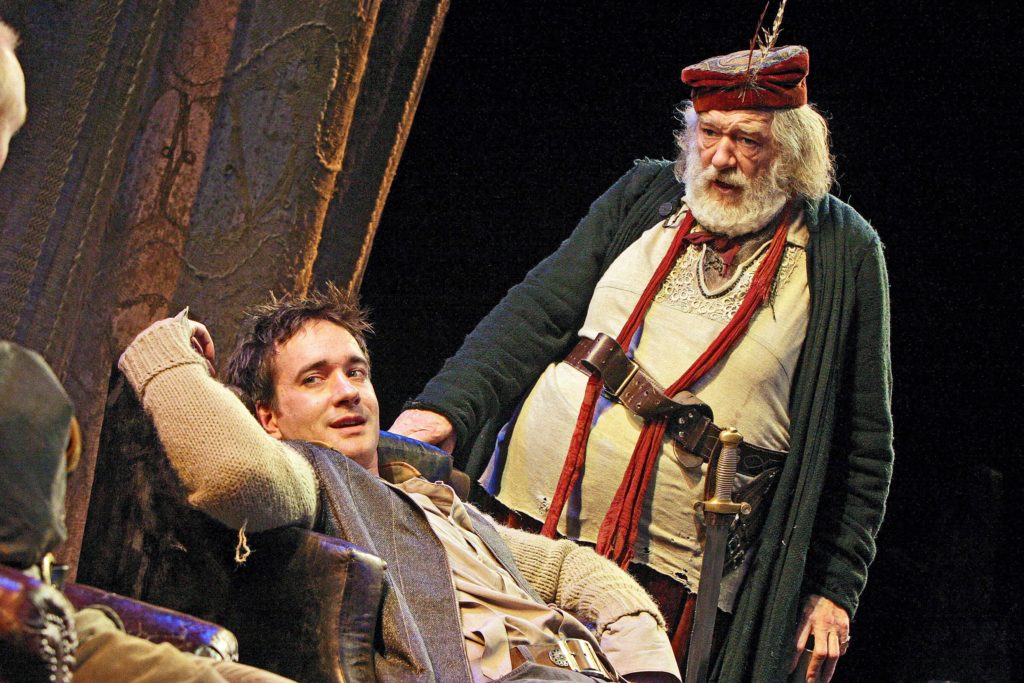 By Ray Bennett
Today is St. George's Day named for the patron saint of several places  such as Aragon, Catalonia, Ethiopia, Georgia, Greece, Lithuania, Palestine, Portugal and Russia. Oh, and England. We English, of course, don't mark April 23 in the boozy way the Irish do on St. Paddy's Day. That would never do. It happens also to be Shakespeare's birthday and we'd much rather honour our Will.
St. George is many things to many people including orthodox churchgoers, freemasons, Arthurians and boy scouts. In fact, he was some Turkish bloke employed as a soldier by the Roman Empire who was said to have slayed a long-tailed beast. He came in useful as a martyr for medieval spin-doctors who needed to put a bit of gloss on the Crusades and placed at the heart of all things chivalrous and knightly. When Edward III established the Order of the Garter in 1350, he decided old George would make a fine patron saint.
The Bard made a brave attempt to encourage us to love St. George in his play 'Henry V' by having the young king tout the saint in a rousing speech aimed at getting every Englishman's dander up in order to smite the French. It didn't really take. We'd much rather celebrate Shakespeare, who was born 455 years ago today.
As London theatre critic for The Hollywood Reporter in the first decade of this century, I was privileged to see a great many splendid stage productions of the works of Shakespeare. Here are some great memories.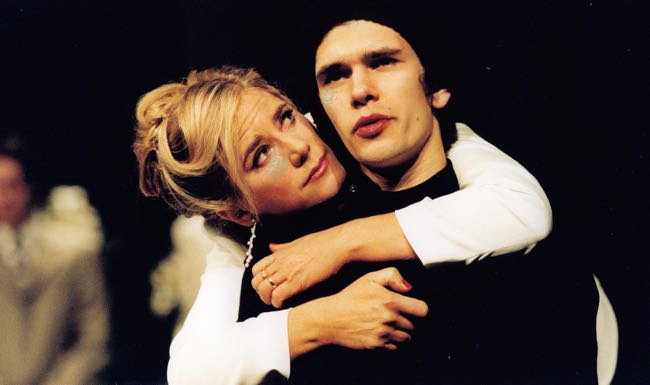 'Hamlet'  National Theatre April 2004
'For his first staging of the play since 1970, Trevor Nunn has chosen a 23-year-old unknown named Ben Whishaw, who catapults instantly to fame with his unforgettable performance. As the young rebel with a cause, Whishaw (pictured with Imogen Stubbs as Gertrude) actually looks more like the early Anthony Perkins, knife thin and gangly, his fear striking out from jangling neuroses and hormones, but who also possesses great calm with beseeching eyes and a killer smile.'
'Henry IV Part 1 and Part 2' National Theatre May 2005
'Nicholas Hytner's immaculate production of William Shakespeare's "Henry IV, Part 1" is so vibrant and enthralling that it cries out to finally be made as a movie. Michael Gambon as Falstaff and Matthew Macfadyen as Prince Hal (top picture) lead a splendid cast. Staged it in conjunction with the more sombrely dramatic "Henry IV, Part 2", the two plays make up six hours of the most persuasive argument that Shakespeare is as relevant today as ever."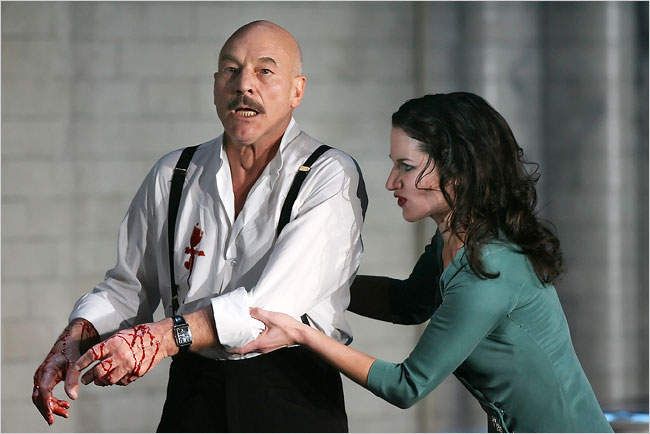 'Macbeth' A Chichester Festival Theatre production at the Gielgud Theatre September 2007
'Seldom can Shakespeare's murky Scottish tragedy "Macbeth" been have staged with so much clarity and emotional punch as in Rupert Goold's exhilarating production at London's Gielgud Theatre. Framed in the manner of a gangster film, it stars Patrick Stewart in probably the finest performance of his career in the title role and he is matched in intensity by Kate Fleetwood as Lady Macbeth (above with Stewart) and Michael Feast as Macduff.'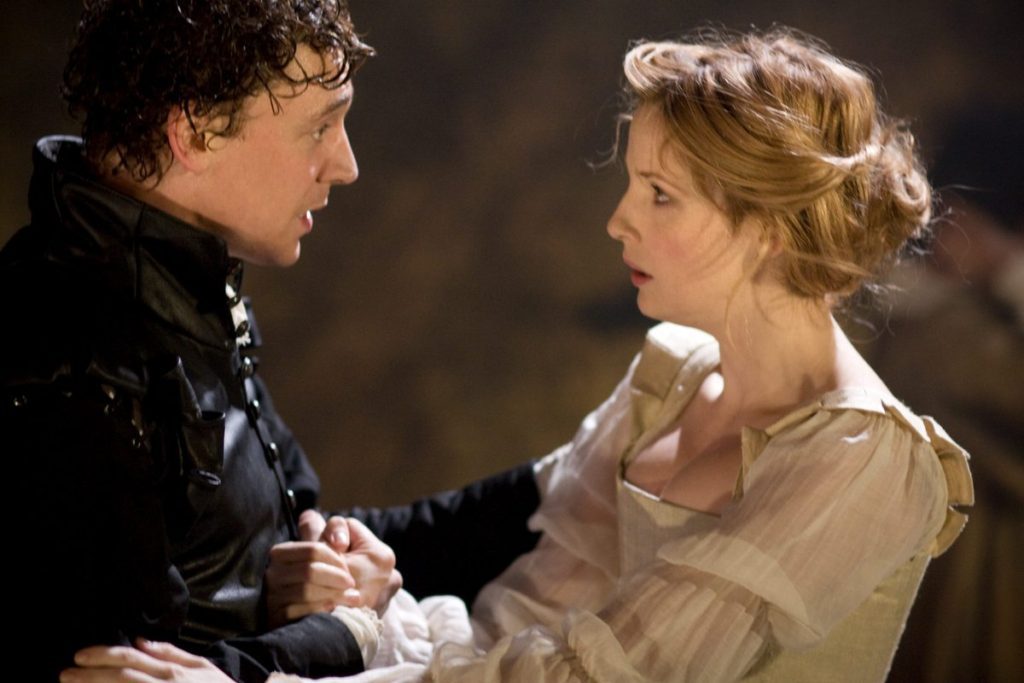 'Othello' Donmar Warehouse December 2007
'Audiences who flock to see Michael Grandage's exceptional production of "Othello" at the Donmar Warehouse because of stars Ewan McGregor (as Iago) and Chiwetel Ejiofor (in the title role) will not be disappointed but it's Shakespeare's women who steal the show. Kelly Reilly and Michelle Fairley are mesmerizing as the wives whose faith in their men is betrayed wickedly. Reilly is heartbreaking as the faithful but doomed Desdemona and Fairley brings flint to Emilia, who finally sees how she has been duped. Ejiofor captures the nobility and trusting nature of the warrior Othello while McGregor portrays the duplicitous Iago as a cur eager for his master's approval while doing everything he can to destroy him. Tom Hiddleston co-stars as Cassio (pictured with Reilly)'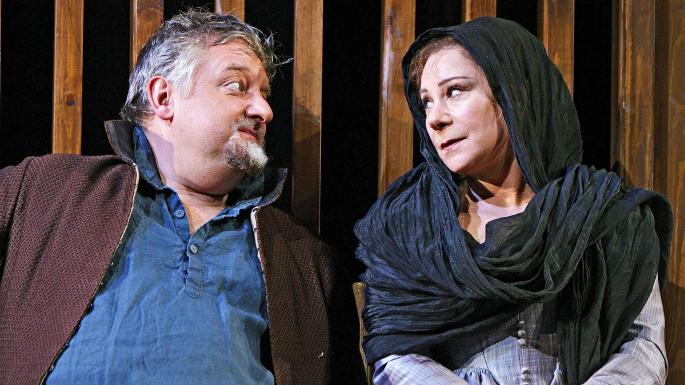 'Much Ado About Nothing' National Theatre December 2007
'Simon Russell Beale and Zoe Wanamaker (pictured) breathe new life into the roles of belated lovers Benedick and Beatrice in Nicholas Hytner's warmly enjoyable production of "Much Ado About Nothing" at London's National Theatre. Beale and Wanamaker find the irony and humor in a couple that once shared something like love but lost it along the way. Encouraged by mischievous friends and family to believe that each is smitten with the other, they convey their characters' loneliness and misgivings about contemplating happiness.'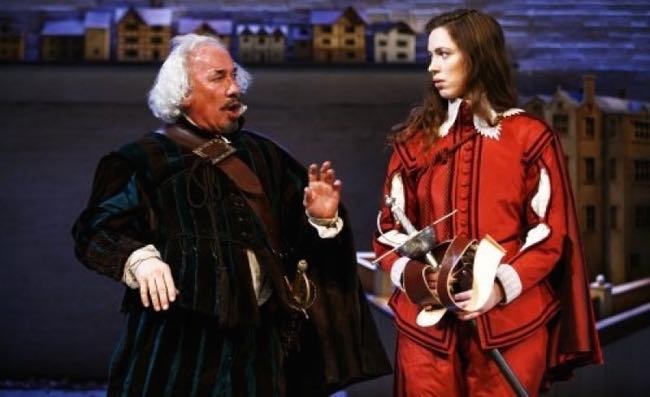 'Twelfth Night' National Theatre January 2011
British stage legend Peter Hall celebrates his 80th birthday by directing his movie star daughter Rebecca Hall (pictured with Simon Callow as Sir Toby Belch) in a lyrical and musical production of Shakespeare's gender-bending comedy Twelfth Night that shows his touch is as deft as ever. Clad in brilliantly colored period costumes and accompanied by Mick Sands' sprightly music for cello, mandola and flutes, the players engage one other like sure-footed dancers and the play's insightful wit is given full measure.'